LG announced the start of sales of the world's first rollable TV called LG Signature OLED R. At the moment, the new product can only be purchased in South Korea at a price of about $87,000. Whether the LG Signature OLED R will be available outside of South Korea is still unknown.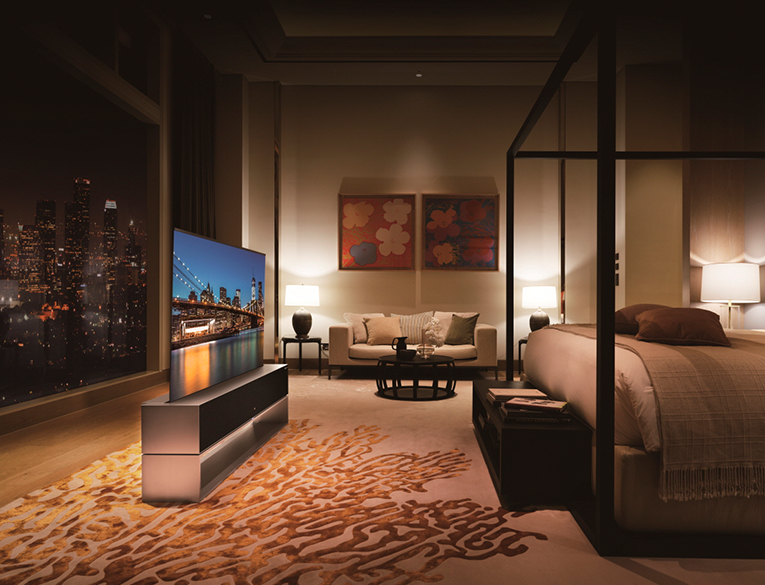 "The R in the name not only signifies that the TV is rollable but that the TV is also revolutionary in the home entertainment space, redefining the relationship between a TV that can disappear from view at the touch of a button and the surrounding space," reads LG's blog post.
The screen measures 65 inches diagonally. The resolution of the TV is 3840 × 2160 pixels. The innovative device has a high refresh rate of 120 Hz.
Signature OLED R is built around a flexible OLED panel, which LG describes as the most innovative television technology development in decades. Its flexibility can be wholly or partially retracted into the base, adapting to different aspect ratios or completely hiding the panel when not in use.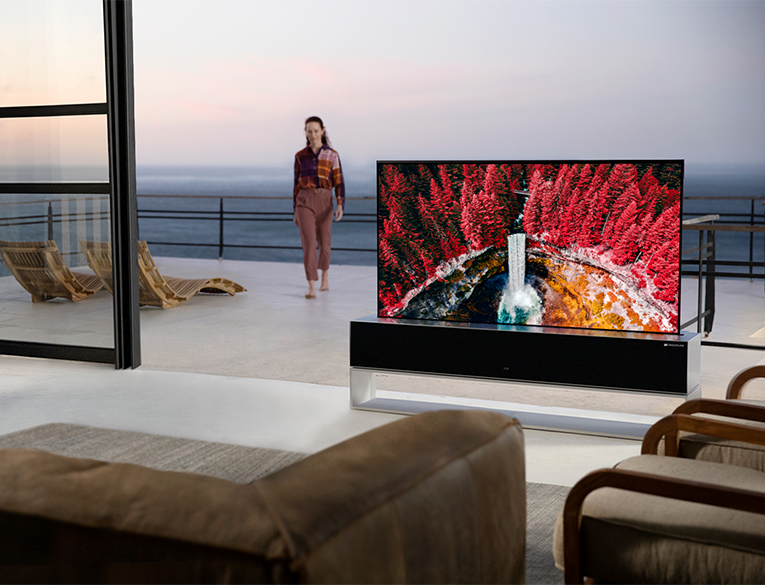 The flexible display takes just 10 seconds to come out of the base. The TV has several modes in which the panel unfolds to different heights: Full View, Line View, and Zero View. LG Signature OLED TV R runs webOS and supports Google Assistant.
There are four color options available: Signature Black, Moon Gray, Topaz Blue, or Toffee Brown. Besides, it is possible to engrave any inscription at the client's request on the aluminum base.