During the Tesla AI Day event on September 30, 2022, the company's CEO Elon Musk finally unveiled a prototype of the humanoid robot Optimus, claiming that the company could produce millions of them and sell them for around $20,000.
The concept of Tesla's humanoid robot was first introduced more than a year ago. The company sees the future of its robots in mass use in factories, where robots will perform routine or dangerous tasks.
The first prototype presented during the presentation was deconstructed but could move on two legs and wave its arms to the beat of the music. Musk noted that this was the first time this prototype was moving around without additional support, and this is only a small part of what the robot is capable of doing.
Tesla also revealed the robot's capabilities in a short video. In the video, you can see Optimus carrying a box, moving metal bars in the factory, and watering flowers while navigating in space using multiple sensors. The robot uses the same software as Tesla's Autopilot that was reconfigured to work in the new environment.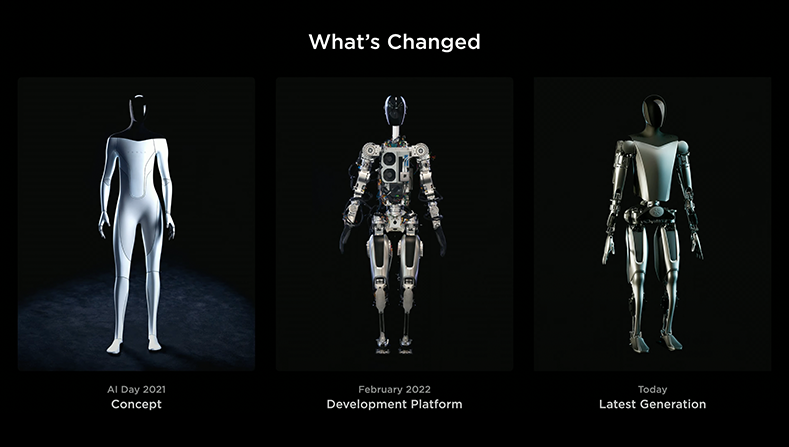 The company later showed the second prototype of its humanoid robot, which Musk claims is very close to the version that will go into production. The experimental version cannot walk by now, but Elon Musk said that it would be able to do that in a few weeks, so Tesla still has a lot of work to do to refine its humanoid robot.
The robot has a 2.3 kWh battery pack, runs on Tesla's own chip, and has Wi-Fi and LTE connectivity. According to Musk, the 2.4 kWh battery charge is sufficient for about a day's work.