A short while ago, Banksy, an anonymous and mysterious English street artist, has opened his first and only homeware store called Gross Domestic Product. The store is located on Church Street, in the Croydon neighborhood of London.
Gross Domestic Product is situated on the site of a former carpet shop and is, in fact, a temporary installation for the purpose of announcing the launch of Banksy's "impractical and offensive" merchandise. The shop is basically a showroom housing a selection of things that refer to artist's previous works such as the fireplace, stenciled jacquard wallpaper, a stab-proof Union Jack vest that Stormzy wore at Glastonbury, and embroidered pillows with funny statements on them etc.
Among other things, the store presents welcome mats made from life jackets and stitched by refugee women kept in Greek detainment camps, and a doll set made of wood in which dolls are handing their children to smugglers. The revenue generated from welcome mats will get back to the women who made them. The money acquired by selling dolls sets will help purchase a replacement boat for Pia Klemp whose boat was confiscated by the Italian government.
Gross Domestic Product is not just an installation, though, as Banksy has a reason for creating a merchandise line. As the flyer at the store states, the store is a "result of legal action. A greeting cards company are trying to seize legal custody of the name Banksy from the artist, who has been advised the best way to prevent this is to sell his own range of branded merchandise".
The showroom will be there only for two weeks and will never open its doors. Purchasing certain items will be possible through an online store associated with the Gross Domestic Product.
The prices will start from £10 and the store "hopes to offer something for everyone".
Here are some of the pieces that can be found within the installation as well: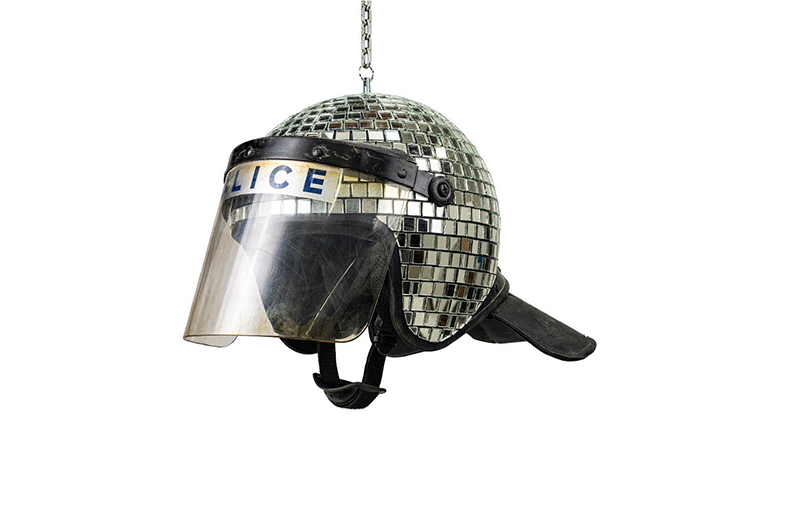 A disco ball made from a police riot helmet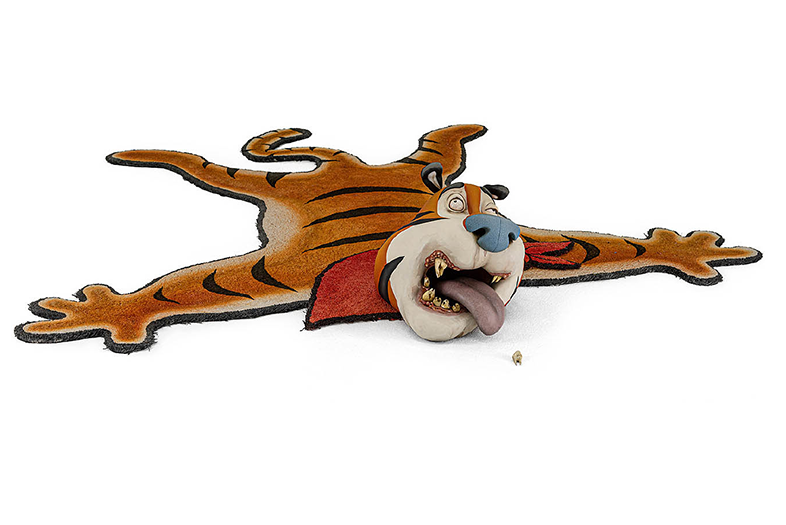 A "Tony the Tiger" rug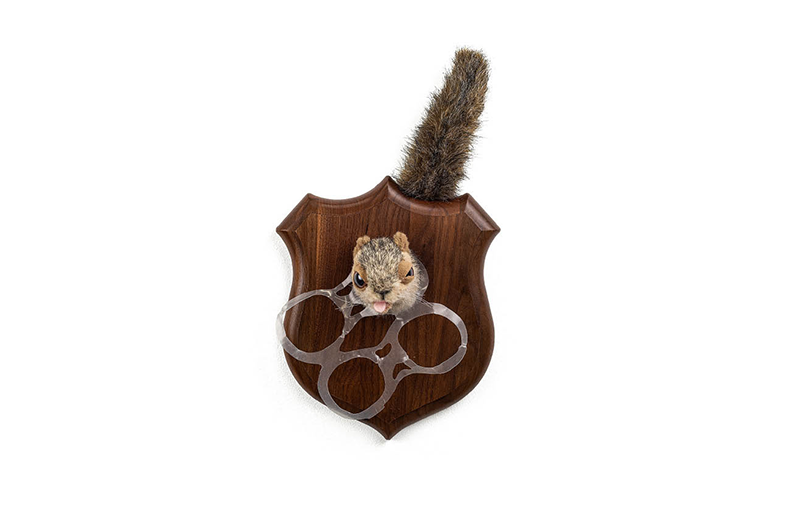 A stuffed squirrel entangled in six-pack rings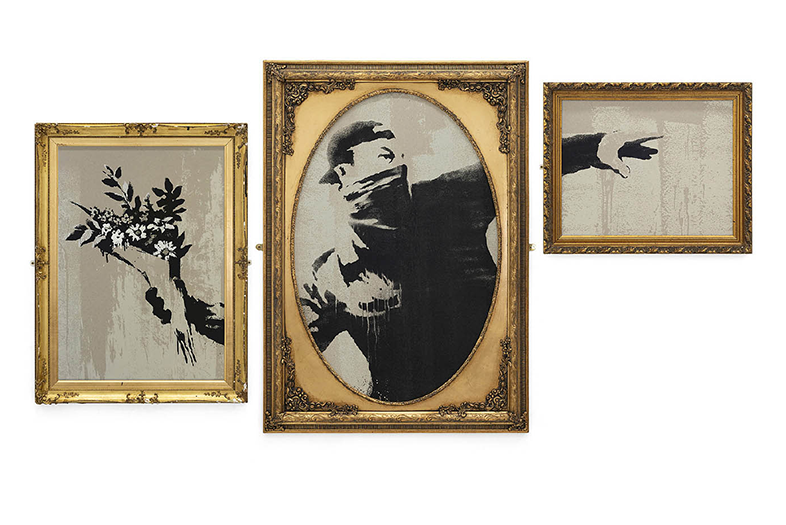 A reproduced "Flower Thrower" painting