Coinbase, a digital currency exchange headquartered in San Francisco, announced that it is launching a debit card with a rewards program in the US this winter. The company's customers can already join the waitlist and get the Coinbase Card once it is available. The Coinbase Card has already been launched in Europe and the UK, and now it is being leveraged in 30 different countries.
The Coinbase Card is a Visa debit card that "allows crypto to be used for payments and purchases online and in-store as well as for ATM cash withdrawals." The card works with an app where you can control how you want to spend your cryptocurrencies. US customers will get a virtual card right after signing up, whereas receiving a plastic one via mail will take up to two weeks.
The Coinbase Card will support a variety of cryptocurrencies available on Coinbase. It will withdraw money from the user's Coinbase account directly, without the need to transfer tokens to another wallet.
"Coinbase will automatically convert all cryptocurrency to U.S. dollars for use in purchases and ATM withdrawals," the company's announcement concludes.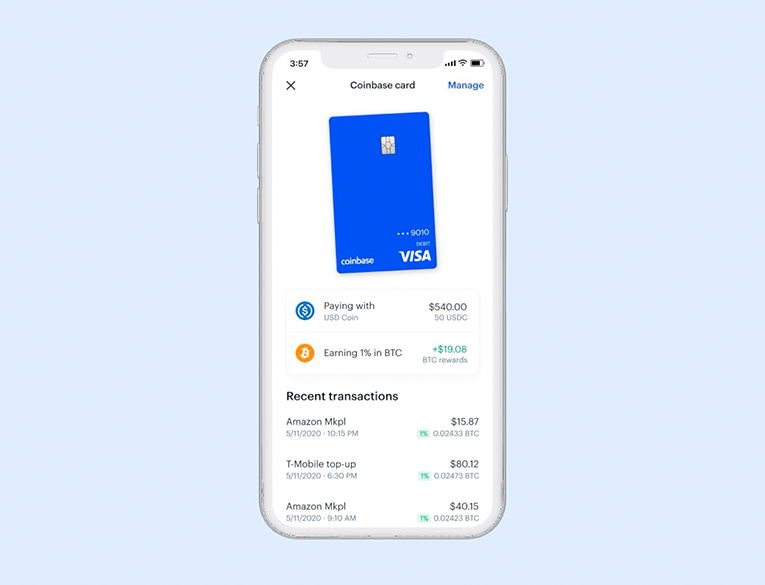 Coinbase Card users from the USA will also get the opportunity to earn up to 4% back in crypto rewards. Users could earn up to 4% back in Stellar Lumens or 1% back in Bitcoin. One reward can be chosen at a time, and rewards will be refreshed regularly.
There's no issuance fee for the card, but the company charger 2.49% in crypto liquidation fees for spending with non-USDC cryptos. If you use the USDC balance, there will be no fees. Some foreign transaction fees and ATM limits can apply as well.
According to Coinbase, US residents from all states are eligible to receive the card except Hawaii residents.