Microsoft has announced a significant change to its popular Office suite, as it replaces the long-standing default font Calibri with a new typeface called Aptos. The new font, previously known as Bierstadt, is a modern sans-serif typeface inspired by Swiss typography from the mid-20th century. Aptos was chosen as the default font after careful consideration and feedback from users.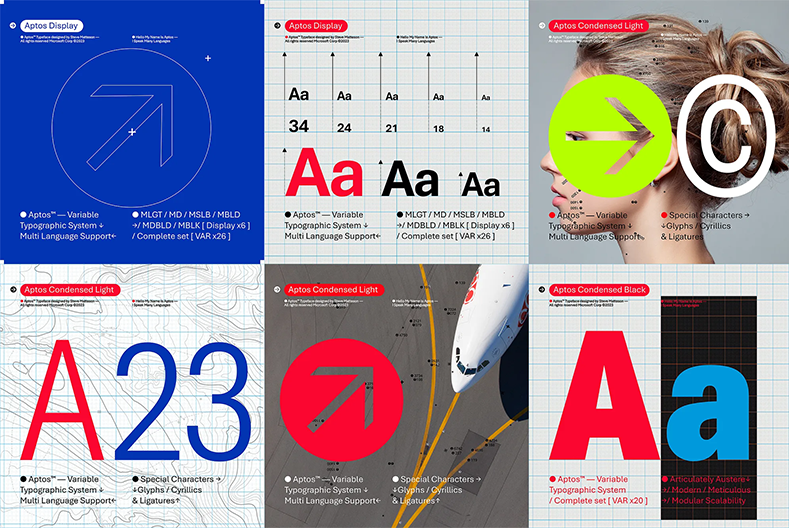 Aptos was designed by renowned type designer Steve Matteson, who also created the Segoe font used as the default font in Windows. Its stroke endings are clearly cut off, while subtle softening helps to avoid the rigid appearance typically associated with this type of font. It offers a fresh and contemporary look, distinguishing it from Microsoft's Arial font.

Si Daniels, a Principal Program Manager for fonts and Typography at Microsoft, explained in a blog post that the transition to Aptos as the default font is now entering its final phase. Starting with Word, Outlook, PowerPoint, and Excel, Aptos will gradually become the default font for all Office applications over the coming months.
While Aptos takes over as the default, Calibri will remain pre-pinned at the top of the font menu, along with Times New Roman and Arial. Calibri has been the default Office font since 2007 and gained widespread usage. The other four fonts that were not selected as the default are Grandview, Seaford, Skeena, and Tenorite, which will also be available in Office.