Google introduced second-generation wireless headphones Pixel Buds at the October conference, along with Pixel 4 smartphones and the Pixelbook Go Chromebook. And now, six months later, the new Google Pixel Buds finally went on sale. The novelty is offered in the online store Google Store for $179.
With the start of sales, the first Google Pixel Buds reviews appeared on the network as well. Unlike the original wire model, there buds are completely wireless. In general, the reviews came out positive, except for a few minor remarks about the insufficiently deep bass and possible discomfort during prolonged wear.
The reviews pointed out one interesting feature – uneven energy consumption by the right and left headphones. Google was quick to explain that it should be so because, at a particular moment, one earphone can be used more actively than another. Due to this distribution and successive tasks, greater autonomy is achieved.
It should be noted that the second-generation Pixel Buds are made in an ergonomic, streamlined body. It has 12 mm dynamic drivers. The autonomy of the Pixel Buds headphones themselves is 5 hours, and together with the complete case with a built-in battery, it reaches 24 hours. Other features of the new Pixel Buds include the Adaptive Sound function for your environment, support for fast and wireless charging, moisture protection (IPx4), and a real-time translator feature.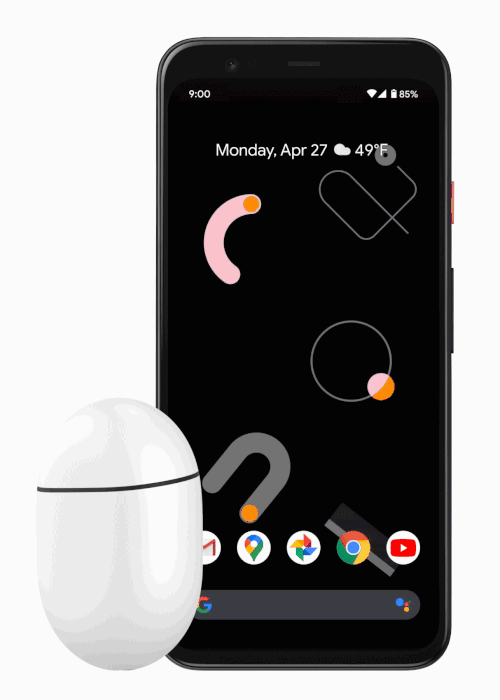 Second generation Pixel Buds are available in white, orange, black, and mint, but the case is only available in white.