Cocoa Motors has launched the Walkcar compact electric scooter. This device cannot be called a novelty since its prototype is already several years old, but now, the final consumer version is finally available for purchase.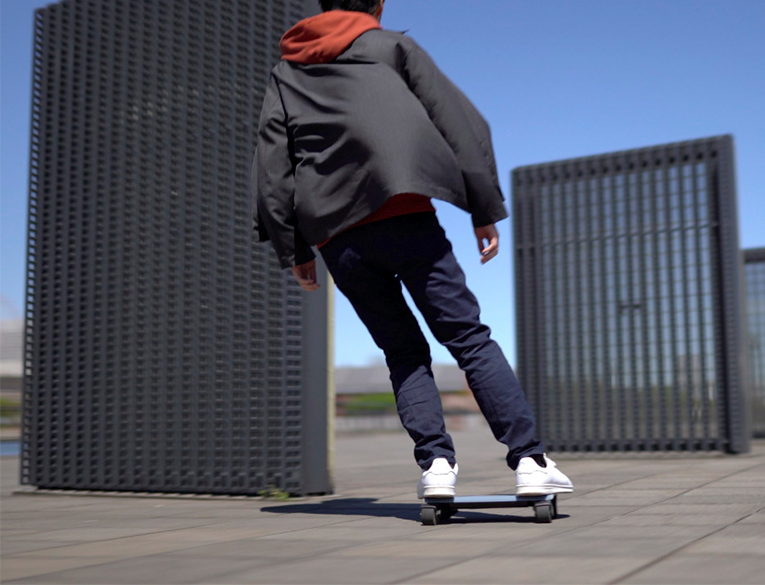 In shape and size, the Walkcar e-scooter is similar to a laptop and resembles a skateboard, but with some distinguishing features. The device has four wheels: two locked wheels in the front are driven by electric motors, while two unlocked trolley-like wheels to the rear allow for turning.
Four sensors are embedded into the upper platform, allowing the rider to control the Walkcar by shifting weight. You can lean forward to move off and accelerate, back to slow down, and to the sides for direction changes. There's also an auto-stop function, which sees the platform come to a halt when its sensors detect the rider stepping off.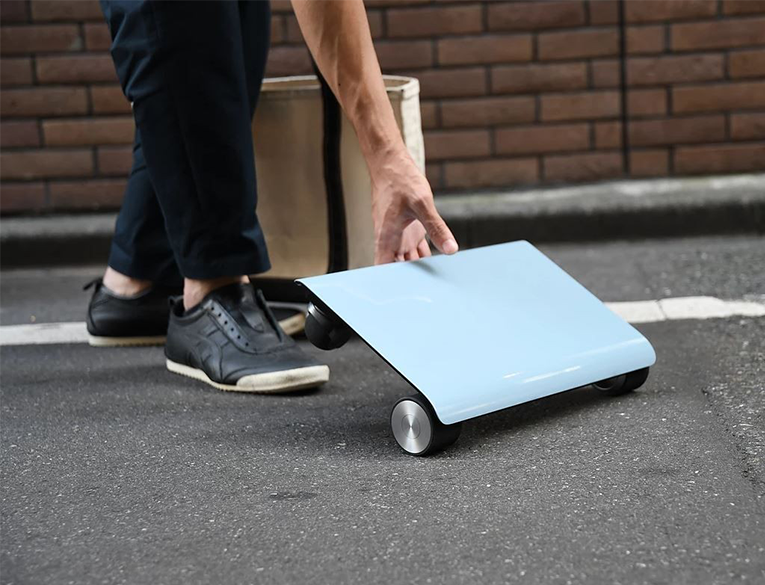 Walkcar's built-in battery has a capacity of 68 Wh. It provides the opportunity to drive 5 km in sport mode or 7 km in economy mode. The maximum speed in these modes is 16 and 10 km/h. The device is made of aluminum and carbon fiber, so the weight of the scooter is also comparable to a laptop and is 2.9 kg (6.4 lb).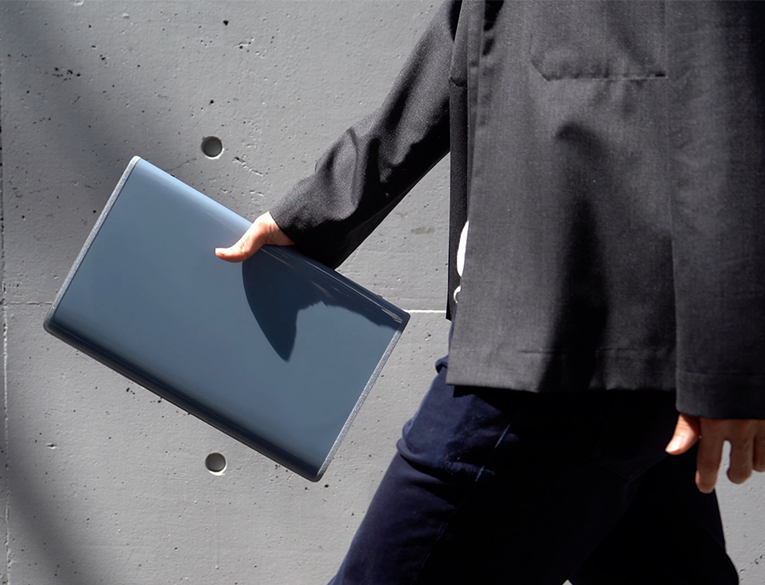 Cocoa Motors claims the Walkcar e-scooter is equipped with the smallest in-wheel motors in the world. The scooter can overcome a slope of up to 10 degrees. The company estimates Walkcar's constant power level at 260 watts or 600 watts maximum power.
The Cocoa Motors Walkcar electric scooter is already available for pre-order in Japan for about $1842.