At Consumer Electronics Show (CES) 2021, LG showcased its innovative LG Rollable smartphone, which features a retractable display. The shown smartphone can change the display size and can literally be rolled. LG Rollable is an innovative alternative to some folding smartphone designs.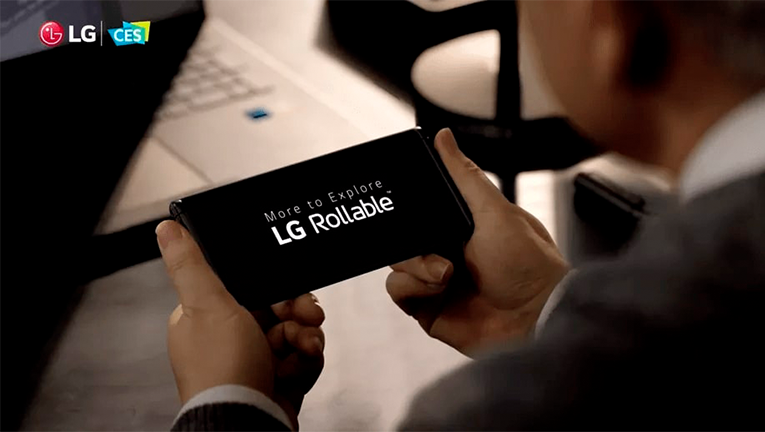 It should be noted that the presented LG Rollable is so far only a concept demonstrating the idea of a folding gadget. LG said the slide-out smartphone would be its second product as part of the Explorer Project, the company's new mobile category announced last year. The LG Wing smartphone was the first in this line. It offers users two screens at once in different orientations, resembling the shape of the letter "T." Unfortunately, such an unusual smartphone turned out to be not so popular.
LG did not reveal what technologies are involved in the expendable screen. Representatives of the company only mentioned a "unique resizable screen" that allows the smartphone to transform into a compact tablet. The release date of the commercial model is also unknown. Thanks to the screen that can be pulled out of the case, the device acts as both a smartphone and a small tablet. This is still just a concept for now.
However, it is expected that the smartphone should be released this year. Pricing information has not been revealed, but some rumors state that the model might cost about $2,359. So far, we have not seen the back panel of the smartphone. LG is working with China's BOE Technology Group on the technology of the rollable screen.