Boston Dynamics, known for its four-legged Spot robot, has announced a new Stretch robot that is designed to move goods in warehouses. The robot can move up to 800 boxes weighing up to 23 kg each in an hour, and is also capable of working for up to eight hours without recharging.
As noted by the head of Boston Dynamics, Robert Playter, the new product combines such qualities as perception, portability, and flexibility. Stretch robot does not look like people or animals, but aims to be as practical as possible. It can solve the most difficult and dangerous tasks. According to company representatives, the robot can be easily maneuvered in a confined space, which is important when working in narrow warehouses. Stretch also has computer vision, which makes it easy to adapt to changing planning. This helps to find the loads that need to be moved.
What makes Stretch similar to other Boston Dynamics robots is mobility. The robot is equipped with a square base with wheels for movement, a "perception mast" with cameras and sensors for tracking position in space, as well as a robotic arm with high mobility and suction cups for gripping objects. It can handle and move boxes weighing up to 23 kg. According to the creators of the robot, Stretch will help automate work in warehouses where there is no developed infrastructure.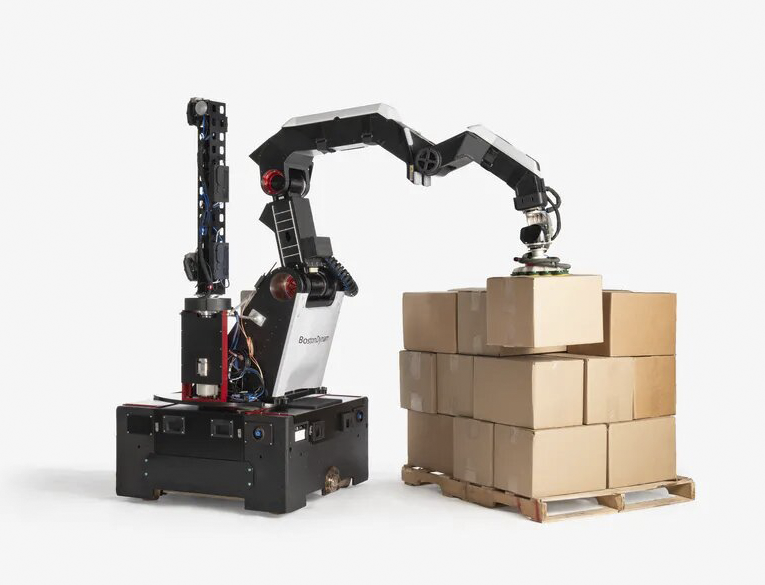 When automation equipment is installed in warehouses, it is usually placed in one place, and a workspace is built around it. The Boston Dynamics robot can move itself to any location in the warehouse where boxes need to be loaded or unloaded.
This feature will allow Boston Dynamics to target customers who would otherwise avoid automation because of the high cost of its implementation. Currently, nearly 80% of warehouses in the world do not have automation equipment, which gives the company a huge potential market.
Boston Dynamics says the Stretch robot can be operated by anyone who had undergone just a few hours of training, while it usually takes more time to learn how to control robots.

However, the company has not yet decided on the price of the Stretch robot. Boston Dynamics is currently looking for clients to test the robot and is set to begin commercial production of Stretch in 2022.