Over the weekend, Tesla shares surged up 11%. As expected, they overcame the next significant milestone of $1,500.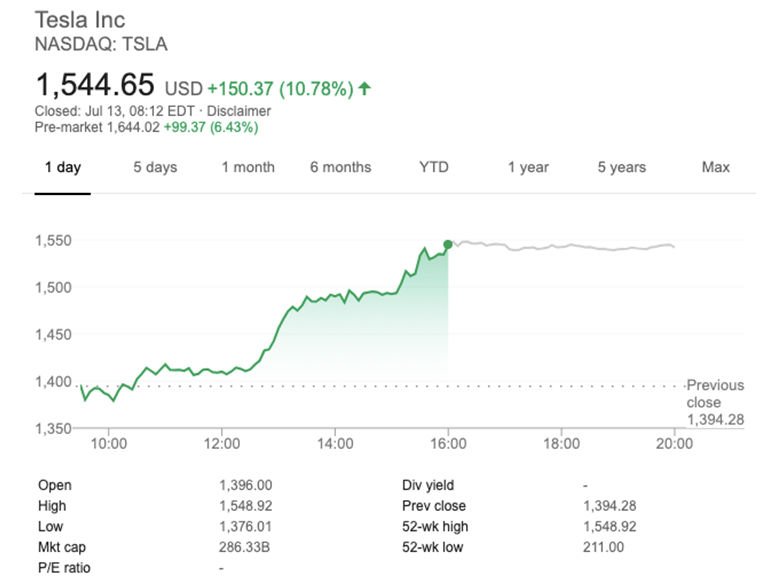 At the same time, the fortune of Elon Musk, the founder and chief executive officer of Tesla, increased by $6.1 billion to $70.5 billion, and he rose to the seventh place in the ranking of billionaires, according to the Bloomberg Billionaires Index.
49-year-old American IT entrepreneur is now ahead of Warren Buffett, chairman and CEO of Berkshire Hathaway, Oracle co-founder Larry Ellison, and Google co-founder Sergey Brin.
Buffett's fortune dropped earlier this week when he donated $2.9 billion to charity.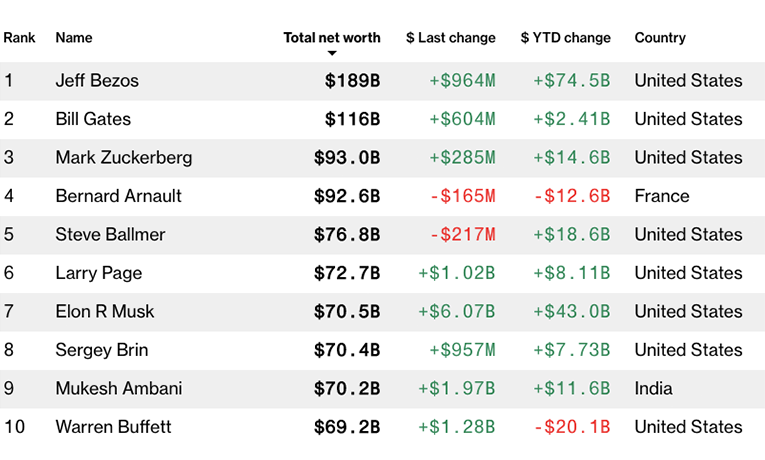 Elon Musk owns about a fifth of all Tesla shares, which comprises the bulk of his $70.5 billion fortune.
Over the year, Tesla has risen almost seven times and is now valued at $286.33 billion, making it the most expensive public company in the automotive market.