Emojipedia has unveiled a preview of Emoji 15.1 that the Unicode Consortium will be approving this September, showcasing 108 potential new emoji designs that could be added to iOS 17.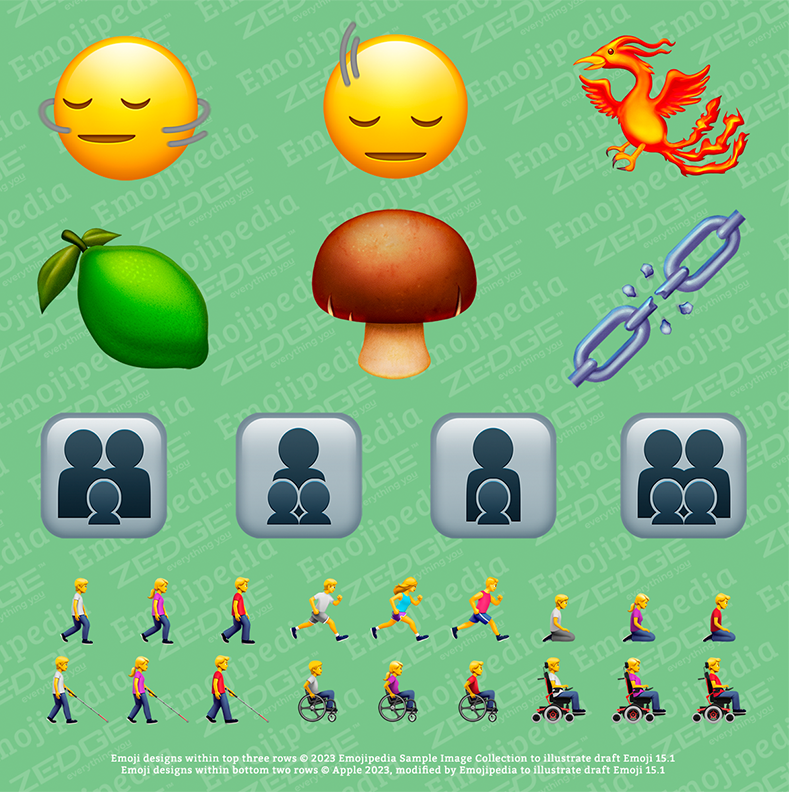 A total of 108 new directional emoji have been introduced, with a significant focus on people emoji featuring multiple skin tones. These new additions expand on the existing person walking, person running, person kneeling, person with white cane, person in manual wheelchair, and person in motorized wheelchair emoji, incorporating orientation directions such as left and right into the mix.

The new emojis, which are based on familiar symbols, offer a range of creative combinations, including a phoenix bird, a lime, a brown mushroom, and a broken chain.
Among the new additions are different variations of head shaking, both vertically and horizontally. Additionally, the update introduces characters with gender-neutral depictions of families.

However, it's important to note that these designs are not final, and platforms like Apple, Google, and Samsung may make adjustments or choose not to adopt some of the proposed emoji.
Emoji 15.1 is scheduled for release in 2023-2024, depending on the platform. While some emojis are expected to debut in iOS 17, Apple designs its own emojis, so the final versions may differ.