To celebrate its 10th anniversary, Instagram launched a bunch of new features on Tuesday. One of them is Stories Map, a map and a calendar, that organizes all the stories users have shared over the last three years by date and location, letting them look at the moments of their lives in an interactive way. The feature is rolling out to users around the world this week.
You can see your past Stories either in a private map or a calendar. The first one organizes Stories by tagged location, whereas the latter does this by date of their creation. You can also share, download, or save the stories to highlights.
Stories Map is private, meaning only you can see it, unless you choose to share some Stories with others.
To check your Stories Map or calendar, go to your Stories Archive (tap three horizontal lines in the top right corner > Archive > Stories Archive) and select either the places icon or the calendar icon. This feature is said to be permanent, so if it's easier for you to use a calendar or a map rather than the OG Archive with a chronological list of Stories to look back at your past moments, you are lucky.
Stories Map is not the only feature Instagram introduced to celebrate its birthday. The photo-sharing app has also announced two well-being updates "to reduce negative interactions, including bullying and harassment, in comments."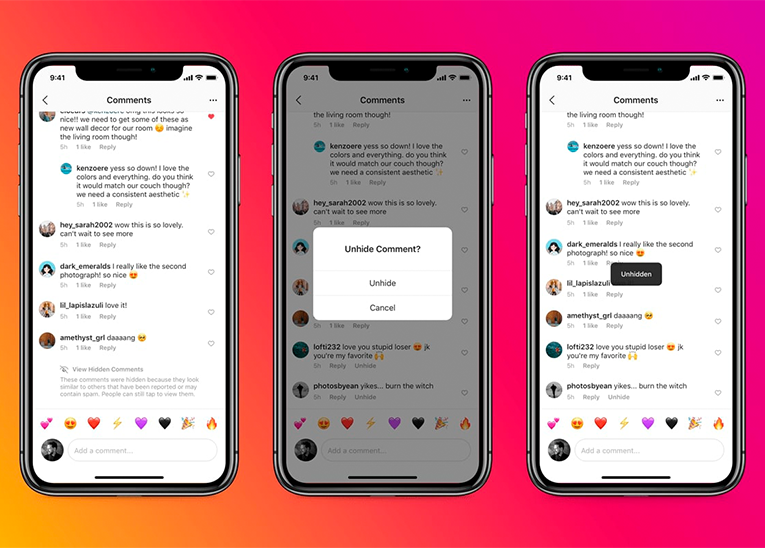 The first one hides comments that are similar to ones that have already been reported. They won't be entirely deleted, though. To see such comments, you can tap "View Hidden Comments."
The second AI-powered feature is expanded nudge warnings. They now show a pop-up if a user's comment might be considered offensive. An additional warning will also be sent if people try to repeatedly attempt to post offensive remarks. This feature is part of an anti-bullying initiative launched by Instagram last year.
"Since launching comment warning, we saw that reminding people of the consequences of bullying on Instagram and providing real-time feedback as they are writing the comment is the most effective way to shift behavior. These new warnings let people take a moment to step back and reflect on their words and lay out the potential consequences should they proceed," reads Instagram's blog post.
Both new features are now being testes and are available in select languages.
Also, Instagram has added an easter egg to the app to celebrate its birthday yesterday. It lets users revisit old app icons on both iOS and Android. To access them, swipe down the settings menu and choose whatever old icon you wish. Unfortunately, this feature will only be available through October this year.