On February 4, Google Chrome designer Elvin Hu shared the news in a Twitter thread about the upcoming changes of the browser's logo as well as the thought process that went into the recent redesign. This will be the first Chrome logo update in 8 years since 2014.
The latest version of Chrome's logo is simpler, brighter, and features no shadows on the borders between each color. Instead, they have been replaced with subtle gradients that soften the transition between colors and provide better color matching, especially between green and red. Hu says the company found that certain shades of green and red produce an "unpleasant color vibration," so using subtle gradients should help fix this.
Hu explained that the team simplified the proportions of the existing logo, brightened its colors, and removed the shadows to bring the icon in line with Google's current brand.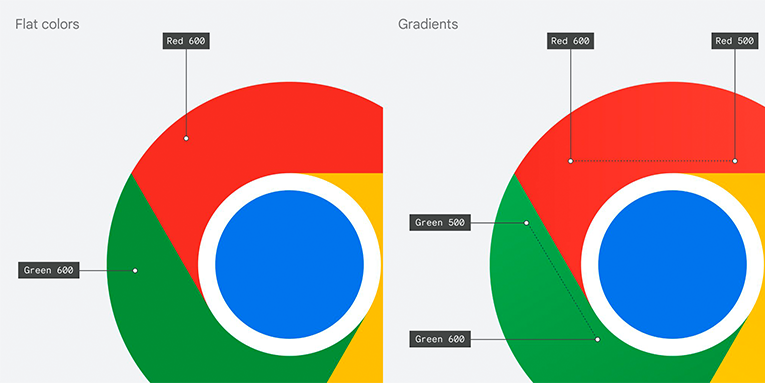 The new logo has been adapted for different operating systems to better fit with their aesthetic. For instance, the icon has a smoother look on Windows 10 and Windows 11. On Chrome OS, it uses brighter colors without gradients to match the appearance of the rest of the system icons. On macOS, the icon has been given a three-dimensional look to match other native Apple icons.

The browser logo has not changed drastically throughout its existence – it has only been updated based on the current trends and has been getting simpler in general. There have been four redesigns in total, with the first one being carried out in 2011.