Last year, Razer launched a Respawn flavored energy drink mix for gamers to increase their concentration and intensity of mental activity. Now, the famous manufacturer of high-performance gaming hardware, software, and systems has introduced another edible gaming accessory. It is chewing gum made to increase one's concentration and speed of reaction.
Razer's signature gum is called Respawn by 5 Gum. The chewing gum was created in collaboration with the famous manufacturer of chewing gum Mars Wrigley.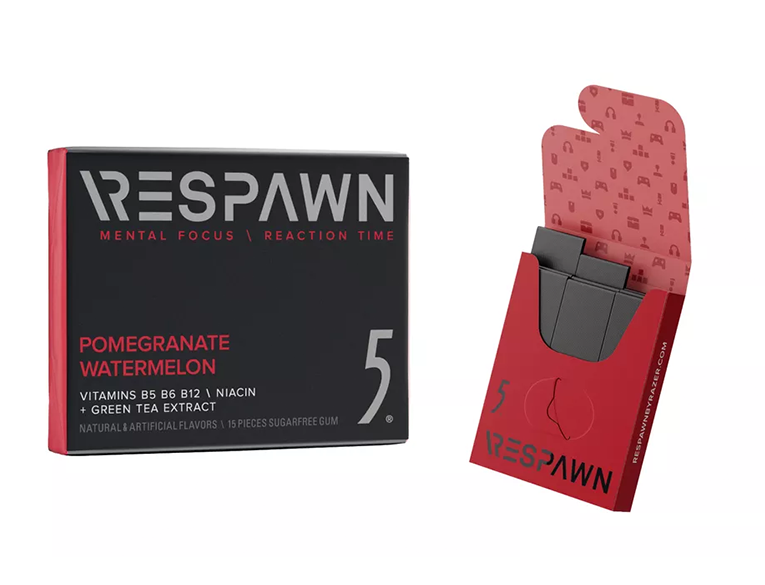 Razer emphasizes that the creation of chewing gum was preceded by a lot of research and development with the study of daily routines, game schedules, and snacking preferences of casual and professional players. As noted by Razer, the goal was to develop a product that can be consumed at any time of the day or night, so that players remain focused on gaming tasks, but only during the game.
Respawn by 5 Gum is an alternative to high caffeine energy drinks. The only source of caffeine in chewing gum is green tea extract.

Interestingly, Razer gum is black, although the brand's main signature color is green. At the same time, Razer assures that the gum is safe and does not stain the tongue, teeth, and lips.
Respawn by 5 Gum is available in three flavors: cool mint, tropical punch, and pomegranate watermelon. The price is $2,99 per 15-stick pack or $27,99 for a 10-pack. It is already available for purchase from the Razer online store as well as Amazon.