At this year's Consumer Electronics Show, Charmin, a well-known US manufacturer of toilet paper, presented some very unusual devices. One of them was the RollBot robot. Its task is to deal with rather piquant household chores.
RollBot is a miniature robot equipped with two wheels and a small container for toilet paper. The manufacturer developed a gadget to remotely deliver a much-needed hygiene product at a time when the owner cannot get it or can't call someone for help. The robot must be synchronized with a smartphone, and then you need to use a special app to call the robot in a "difficult" situation.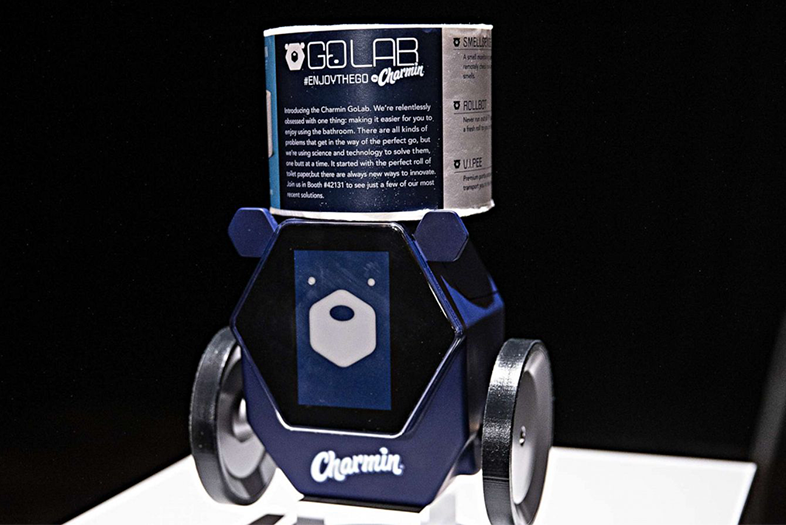 The second presented gadget from Charmin was the electronic SmellSense sensor, which monitors the state of the air in the toilet and notifies owners about whether it is "safe" to visit the room after the previous person or whether it is worth waiting for airing.
The company's latest innovation was the VIPee compact toilet with the support of virtual reality technology. This device provides the owner with the ability to watch a show or concert at the time of forced absence. The toilet is made in the form of a toilet paper roll, and inside, you can find a stereo system with surround sound and virtual reality glasses.
Charmin representatives did not comment on their plans related to the mass production of all three devices. So far, they haven't gone beyond the demonstration of the devices at CES 2020.