According to a new patent, Apple is considering the idea of using two completely different screens that act as one display when they're joined together. The document demonstrates the concept of the device similar to the Microsoft Surface Neo and Surface Duo.
The Apple gadget has a similar design. As can be seen in the patent illustration, the device will consist of a folding base and two displays of the same size. To achieve this effect, Apple intends to create a smartphone, the frames of which will be very thin. Therefore, when there is a minimal gap between the displays and they meet up, it will seem to users that there's only one flat screen.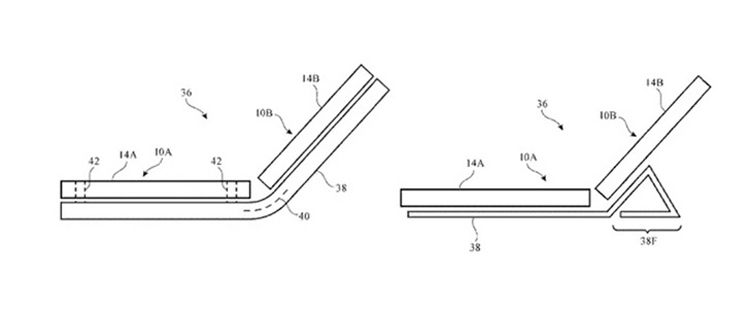 Unlike Samsung and Motorola foldable models that looked beautiful in the pictures but in reality turned out to be unreliable and not so attractive, Apple will show how foldable technology can be used to make more practical and reliable smartphones and tablets.
The patent also describes a system of sensors that can record while the device is open so that the operating system could adjust and display information correctly.