On Wednesday, Apple introduced new products: an updated MacBook Air with faster performance and the new Magic Keyboard, and a brand-new iPad Pro with a LiDAR Scanner. Because of the coronavirus pandemic and cancelation of all major presentations as well as in order to minimize the spread of COVID-19 outbreak, the Cupertino company launched its products through press releases instead of the familiar spring event.
Those who are interested in taking a look at new devices first before buying them will not receive such an opportunity as Apple Stores around the globe are closed up until March 27. Stores in the US are closed indefinitely; only stores in China have been reopened.
Let's see what each new device has to offer and discover their key specs and features.
---
An Updated MacBook Air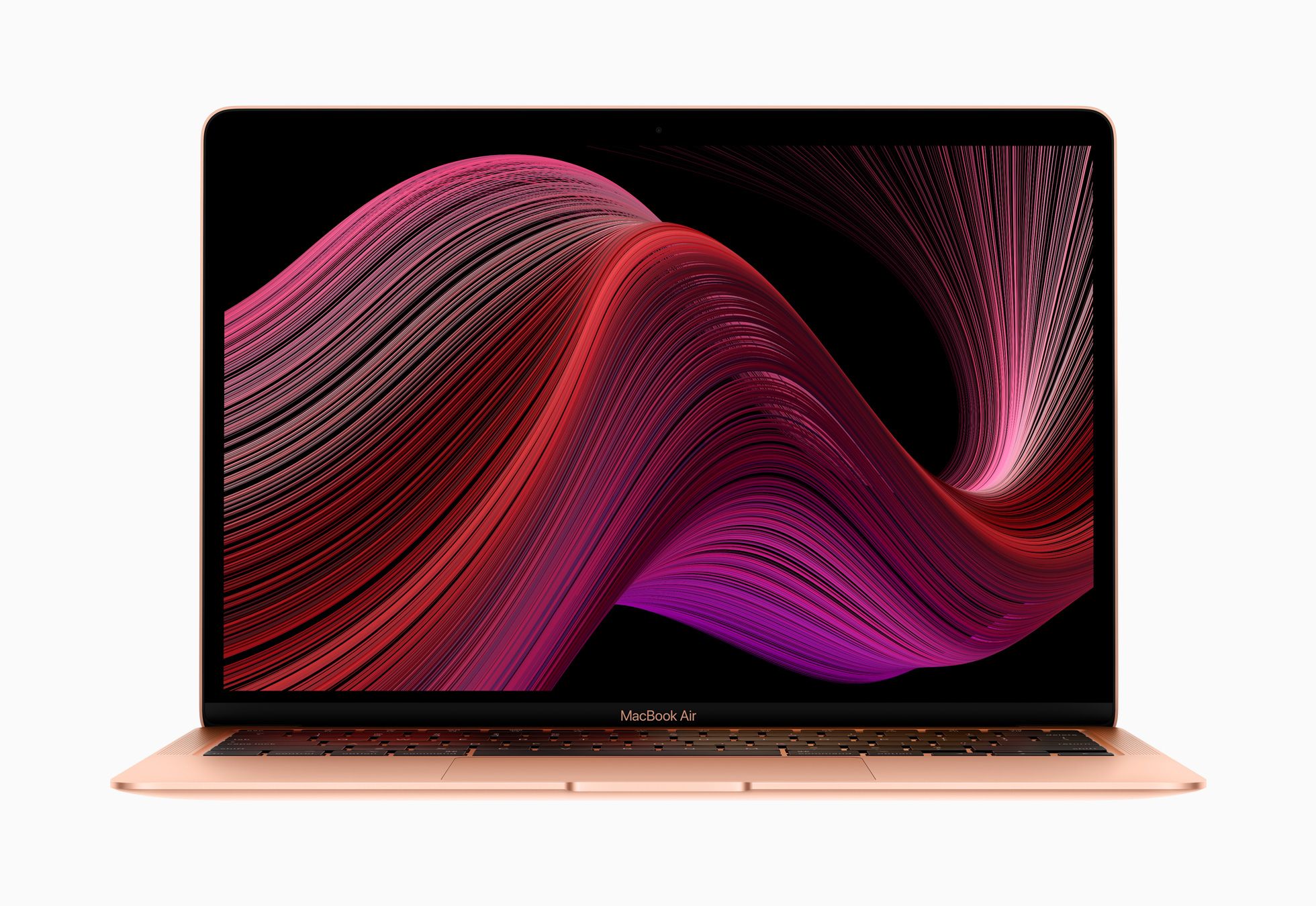 It seems like Apple is making more customer-friendly devices now in terms of both pricing and hardware. Previously, the tech giant redesigned an older version of the MacBook Air that had its improvements compared to the predecessor but had its drawbacks as well, including the Butterfly Keyboard and a high price.
The new updated MacBook Air, though, is kind of a breath of fresh air. The model has the same design as the previous MacBook Air and is made of 100% recycled aluminum. It will have three standard color versions: gold, space gray, and silver.
Display
An updated MacBook Air comes with a 13.3" high-resolution Retina display, delivering razor-sharp text quality and even more detailed images. The True Tone technology makes web pages look natural by automatically adjusting white tones to the user's environment.
Processor
The distinctive feature of the new laptop is its doubled performance. Thanks to the latest 10th-generation quad-core Intel Core i7 processor, the MacBook delivers up to 2 times faster CPU performance and up to 80% faster graphics performance, allowing users to effectively switch between processes like surfing the web or editing videos.
Microphones
MacBook Air has advanced stereo speakers that provide immersive stereo sound and a three-mic array that captures voice more clearly.
Storage
Another pleasant thing to expect from the device is that the fast SSD storage of the entry-level model starts at 256GB that can be configured with up to 2 TB.
Keyboard and Trackpad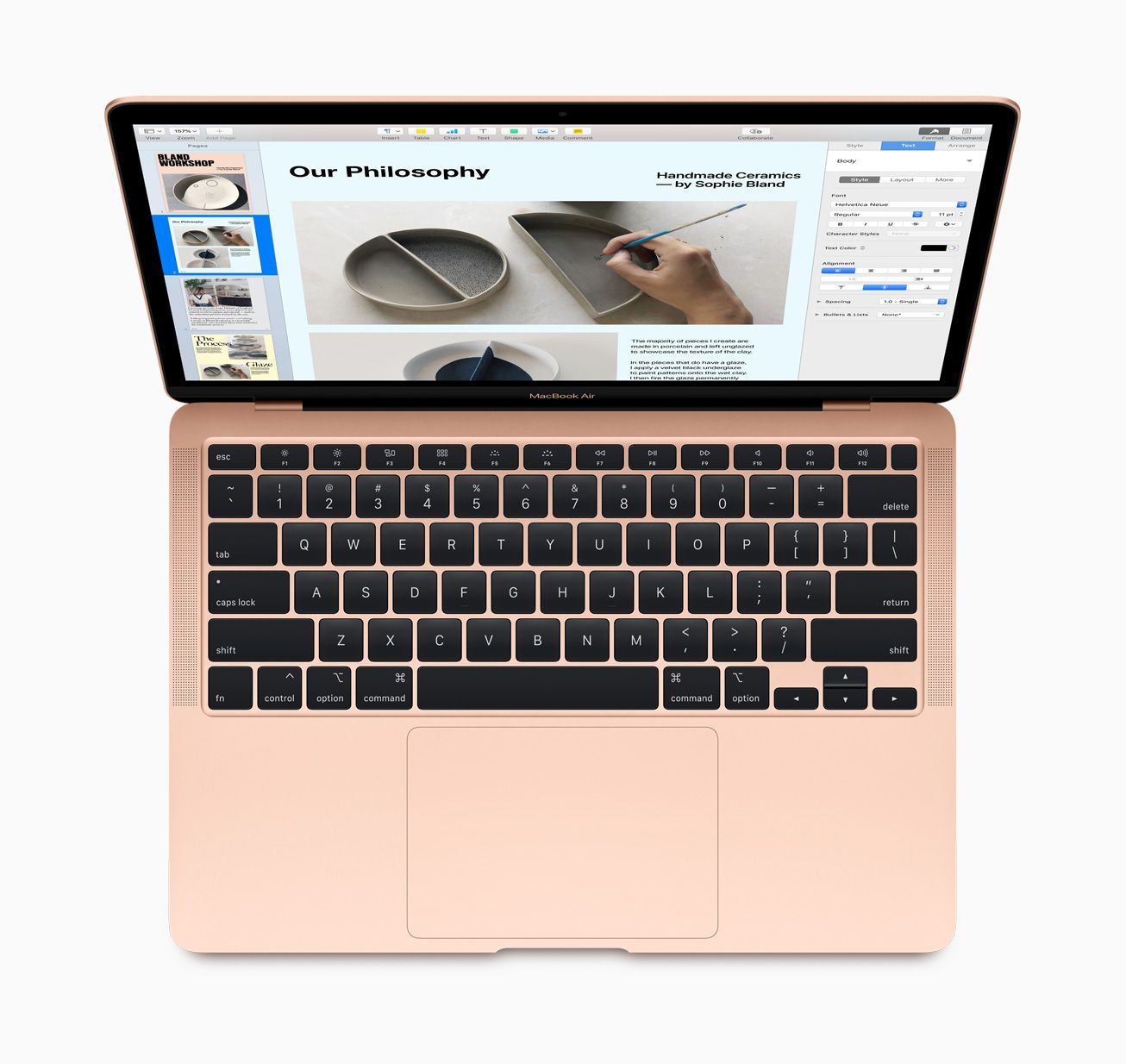 New MacBook Air finally received a more reliable scissor-switch keyboard called the Magic Keyboard that was first introduced in the 16-inch MacBook Pro last fall. A redesigned mechanism delivers 1mm of key travel, making keys feel stable and comfortable. The inverted-T arrangement makes it easier to navigate spreadsheets or game environments. The device also features the Force Touch trackpad for a uniform response and precise control.
The base price of the 2020 MacBook Air is $999 and $899 for educational customers, making it an affordable laptop that successfully covers basic user needs. The new MacBook Air will be available to order on Wednesday, and the shipping will begin next week.
---
A New iPad Pro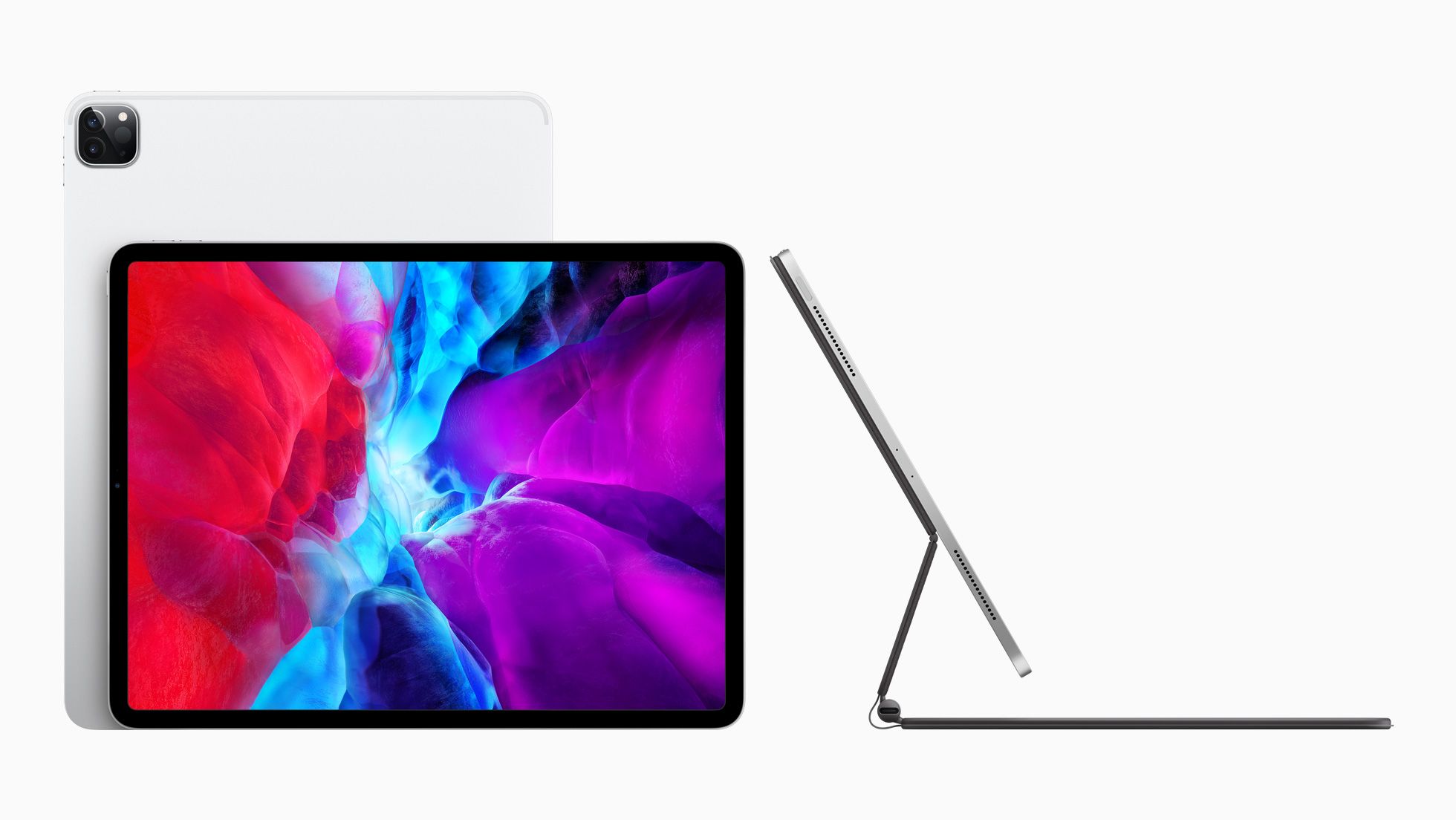 Apart from the updated MacBook Air, Apple introduced the 4th generation iPad Pro with 11- and 12.9-inch displays. The tech giant describes the new model by saying, "Your new computer is not a computer," and adds that it is so fast that most PC laptops cannot catch up.
Cameras
A block of three cameras looks the same as in the iPhone 11 Pro, but the tablet uses a different configuration of modules. It has a triple camera block with a main 12MP Wide camera, a 10MP Ultra-Wide camera that zooms out two times to capture a much wider field of view, and a 3D LiDAR depth scanner that measures the distance to surrounding objects up to 5 meters.
Display
The new iPad Pro uses the Liquid Retina display, providing coverage of the P3 wide color support. It lets customers see photos, videos, apps, and games in vivid, true-to-life detail. ProMotion technology allows you to automatically increase the image refresh rate up to 120 Hz for ultra-smooth scrolling.
Processor
Also, now iPad Pro has the new Apple A12Z Bionic chip, and the minimum memory capacity increased from 64 to 128 GB. Other memory options remained unchanged – versions with 256 GB, 512 GB, and 1 TB are available.
Microphones
Another innovation in the new model is microphones. New iPad Pro features five studio-quality microphones, and Apple announced studio-quality sound recording.
Keyboard
And finally, the new Apple device updated the keyboard. Magic Keyboard received several improvements in comparison with its predecessor: trackpad, backlit keys, and a scissor mechanism that delivers 1mm travel, providing the best typing experience ever on iPad.
The new Apple iPad Pro is already available for pre-order, with actual shipments starting on March 25. The price of the 11-inch model starts at $799 (Wi-Fi) or $949 (Wi-Fi + LTE) for the version with 128 GB. The price of the 12.9-inch model is $999 and $1149.
An iPadOS 13.4 update with trackpad support will be released on March 24.