On August 3, Virgin Galactic announced that it will collaborate with Rolls-Royce to develop and manufacture a high-speed aircraft capable of reaching Mach 3, supersonic speed of 3 times speed of sound.
The company released several renders that depict how the future supersonic jet may look like. The final version of the proposed aircraft could have room for nine to nineteen passengers and travel three times faster than the speed of sound at an altitude above 60,000 feet (18,300 meters).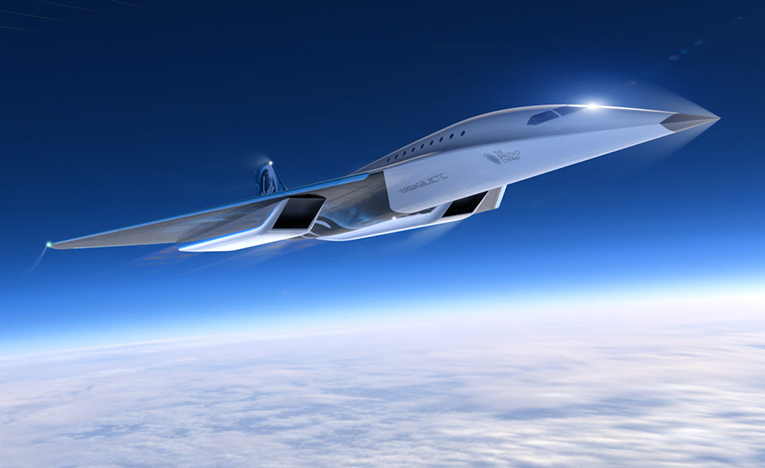 Virgin Galactic is a private spaceflight company that focuses on providing suborbital spaceflights to space tourists in the future and aims to launch space science missions, using its space technology.
Previously, the company intended to use suborbital rockets for high-speed point-to-point transportation. But lately, Virgin Galactic has been considering supersonic jets to makes flights as fast as possible. In order to pass a mission concept review, Virgin Galactic reached out to NASA, which has a vast experience with supersonic jets.
"We are excited to complete the Mission Concept Review and unveil this initial design concept of a high speed aircraft, which we envision as blending safe and reliable commercial travel with an unrivaled customer experience," said George Whitesides, the chief space officer of Virgin Galactic.
In collaboration with Rolls-Royce, the spaceflight company will develop the needed propulsion for the aircraft, and the two companies signed a non-binding memorandum of understanding.
The Mach-3 supersonic jet will target existing long-distance commercial routes, having a design that can fly from existing airports around the world. The design of the jet is also aimed at "making high speed travel practical, sustainable, safe, and reliable." The company also indicated that the cabin interior will incorporate various layouts for Business or First-Class seats.

It is now unknown how much the production of such aircraft will cost, how long it will take to develop it, or how much the tickets for passengers will cost as it may take years before the spacecraft would actually be ready to carry passengers.
This announcement was made just as Virgin Galactic announced its second-quarter 2020 financial results, which indicate a major net loss of $63 million, compared with $60 million from the previous quarter. However, the company plans to start commercial space flights early in 2021.