At its latest Launch Night In event, Google officially unveiled the new Chromecast media player with Google TV support. It will replace its predecessor Google Chromecast Ultra, which was released in 2016. Along with it, the tech giant also presented new Nest smart speakers and finally showed the Pixel 5 and Pixel 4A 5G smartphones.
The new Chromecast with Google TV is quite a sizeable upgrade over previous Chromecast models.
The upgraded dongle looks similar to older traditional models but has a full-fledged on-screen interface. It is a thin and puck-shaped dongle with a small "G" logo that connects directly to the TV's HDMI port. A USB-C connection is also integrated.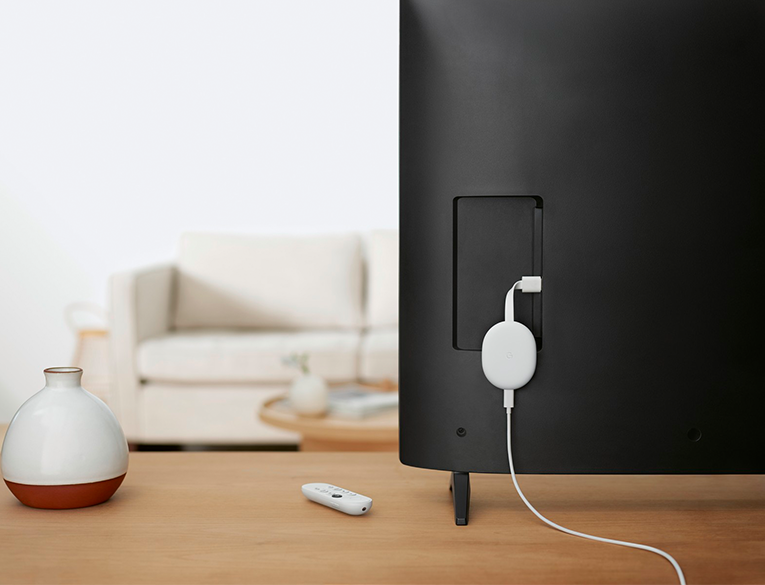 Google's new Chromecast is indeed a decent competitor to Amazon Fire TV Stick and Roku Streaming Stick+ as it can now play apps right from the device, unlike previous models that relied on wireless app streaming from a smartphone or computer, and features a handy voice remote. Of course, users can still stream different services from a PC or a smartphone if they like, it's just that now they have a choice.
The remote control matches the color of the Chromecast and has a circular click pad for navigation. It features an ergonomic rounded shape and is made in the same color as the dongle itself.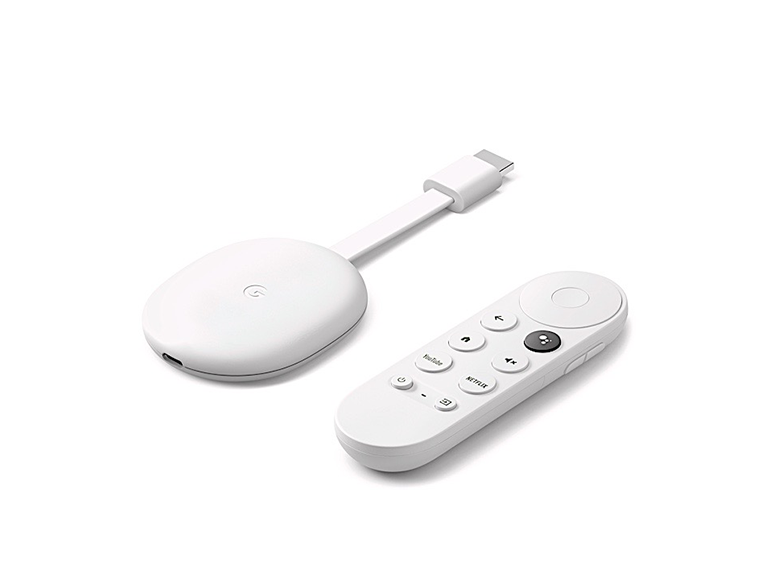 There are three color options available – Snow, Sky, and Sunrise.
The new Chromecast dongle is the first from its lineup to come with a dedicated interface Called Google TV and a selection of built-in apps. Google TV is a user interface built on top of Android TV, an operating system developed to power various smart TVs. It is also powered by Google Assistant, Google Knowledge Graph, and Google's machine learning, making it easier for you to find content that you need.
The full range of specs of the device was not disclosed, however, according to previous leaks, it is based on a dual-core Amlogic processor and is equipped with 2GB of RAM.
The known specs of the new Chromecast with Google TV are:
Video playback of up to 4K HDR at 60 fps
HDR10, HDR10+, and Dolby Vision formats support
Google TV smart platform
Wi-Fi 802.11ac (2.4 GHz/5 GHz), Bluetooth
HDMI and USB Type-C ports
Voice remote with Google Assistant
Dimensions of 6.4 x 2.4 x 0.5 inches
The gadget will allow you to view video in 4K resolution at 60 frames per second. High dynamic range HDR, HDR10, HDR10+, and Dolby Vision formats are fully supported. The new Chromecast integrates branded search, Google Assistant, and third-party applications like Hulu, Amazon Prime Video, HBO Max, Disney+, Netflix, etc. It also works with YouTube, Netflix, and other video streaming services. Starting in 2021, the device will also support the Stadia gaming service.
To set up the novelty, you will need the Google Home app installed on your device. The video explains the setup process in detail:
The Chromecast with Google TV costs $49 and is already available for sale in the United States. It will hit the global market on October 15.