CD Projekt RED has posted an important update on the highly anticipated open-world RPG – Cyberpunk 2077. The developers warned that they needed extra time to bring the project to perfection. The new release date for Cyberpunk 2077 is November 19 this year.
The developers apologized for the next delay, expressing hope that people will understand why they did it. The corresponding announcement, published on the project's page on Twitter, emphasizes that Cyberpunk 2077 is completely ready in terms of content and gameplay. CD Projekt RED needs these additional two months to fix minor bugs.
Next week, media representatives will have access to the first hours of the games, including the character editor. The preliminary version will have a limit on the number of hours, and developers will close part of the plot content to avoid spoilers. The first reviews will be released immediately after the presentation on June 25.
Recall that the presentation was originally scheduled for June 11, but it was postponed for a week amid US protests.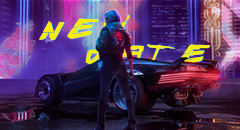 This is the third delay for CD Projekt RED. Initially, the release was planned for April 16, but at the beginning of the year, it was announced that it would be postponed to September 17.
From the day of release, Cyberpunk 2077 will work on PC, PS5, PS4, Xbox One, and Xbox Series X. Moreover, the game will already look better on new consoles at the start, but a full-fledged patch with improved graphics will be released only in 2021 and free of charge to everyone who bought the game.
The game is already available for pre-order for $29.99.