Lego has announced a new set for an adult audience. The company is going to release a mini-grand piano consisting of 3,662 small parts. The set also includes a height-adjustable piano bench.
Lego Ideas Grans Piano is more than just a display piece. Each one of the 25 keys is paired with a working mechanism to play the brick-built piano. To play the instrument, you need to connect to a smartphone with the installed LEGO app. You will be able to play all sorts of your music in addition to ten tracks available in an in-game mode. Pressing each of the keys plays the desired note of the selected piece. There is also an autoplay function, with which the keys will be pressed automatically.
The 25-key playable grand piano is 13 inches deep and 8.5 inches high. Everything is coated in a glossy black, brick-built design that nails the luxurious instrument's expected look. It has a Realistic fallboard with a soft close, removable music stand, realistic piano wheels, working damper, and pedal function.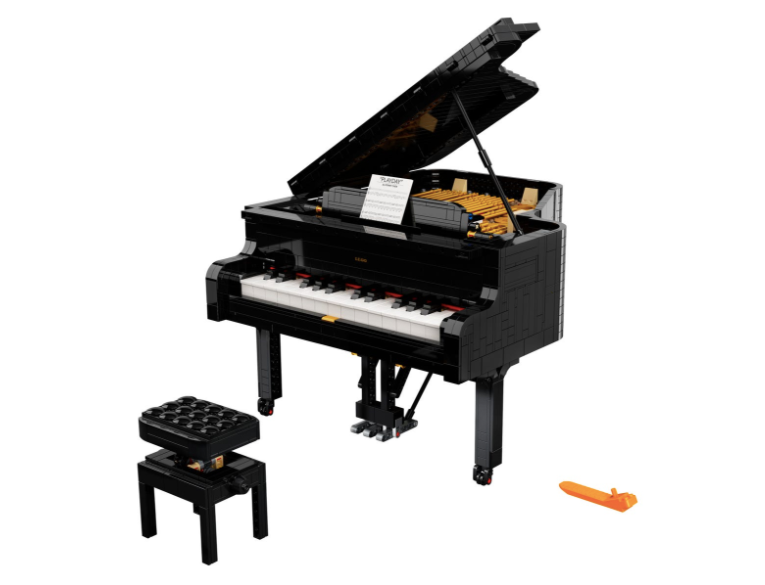 The latest addition to Lego's lineup will officially go on sale on August 1, 2020. The LEGO Ideas Grand Piano with smartphone connectivity will be available for $349.99.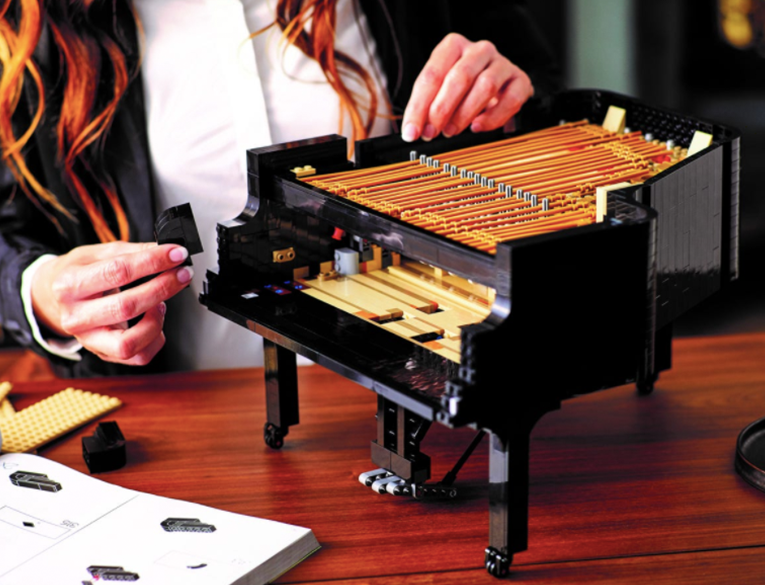 Previously, Lego released a set that allows you to assemble the Nintendo NES game console with a gamepad, cartridge, and small TV that has Super Mario Bros. set on its screen.