American technology giant Amazon has introduced a new fast, convenient, and contactless way of paying for purchases, entering stores or offices by simply scanning the palm's biometrics.
Amazon One payment technology identifies users by personal characteristics of the palm, such as lines and ridges. The combination of these details creates a "palm signature."
"In most retail environments, Amazon One could become an alternate payment or loyalty card option with a device at the checkout counter next to a traditional point of sale system," Dilip Kumar, vice president at Amazon Physical Retail, wrote in a blog post.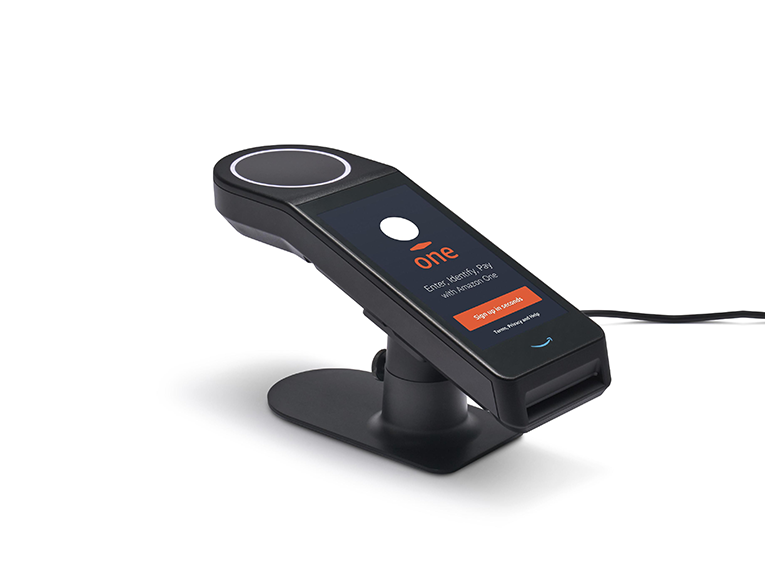 Amazon One will be available in select Amazon Go stores, where the technology will be used to enter the store and pay for purchases. For most retailers, Amazon One can provide an alternative payment or loyalty card option. It is enough to place the device at the cash register next to a traditional POS terminal. In addition, Amazon One can become part of the current access control system.
Amazon offers another level of privacy. The individual "palm signature" of users will be stored, encrypted, and sent to secure cloud storage.
One reason was that palm recognition is considered more private than some biometric alternatives because you can't determine a person's identity by looking at an image of their palm. It also requires someone to make an intentional gesture by holding their palm over the device to use. And it's contactless, which we think customers will appreciate, especially in current times. Ultimately, using a palm as a biometric identifier puts customers in control of when and where they use the service.
To use Amazon One, people need only a phone number or a credit card. It works even without an Amazon account. Amazon One users will be able to delete their biometric data from the company's online portal if they no longer want to use the service.