Tinder is the most lucrative service in the online dating industry. All other dating apps aim to emulate Tinder's success and copy it in many ways. However, it lacks some useful features, and competitors are trying to fill those gaps. Let's see how popular services make online dating easier and more enjoyable.
---
1. OkCupid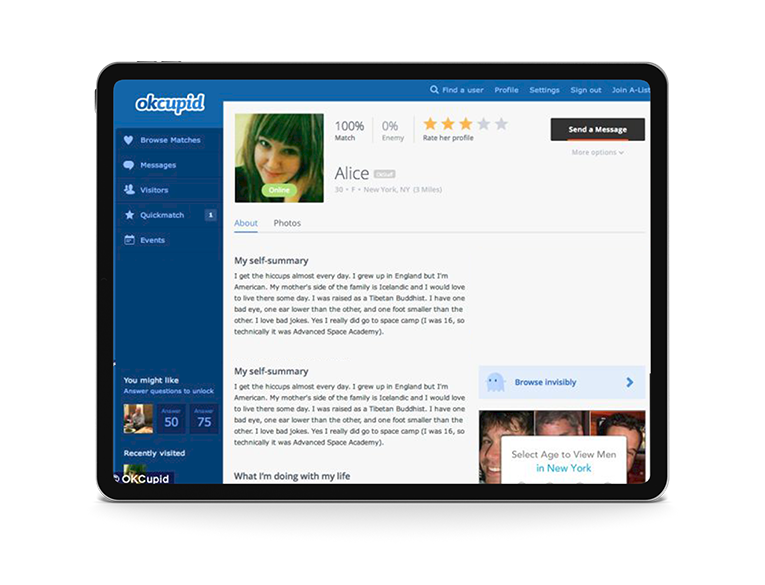 OkCupid is an American dating, friendship, and social platform that allows you to create quizzes and multiple-choice questions.
The Tinder issue: Matching happens only if both users swipe each other to the right. There are plenty of photo editing apps now, and the chances are high that the reality will be different from the Tinder avatar.
OkCupid's solution: Like Tinder, the service has a swipe function, but you can add some facts about yourself to your profile. Incognito mode and filtering of search results by hobby and appearance are also available.
2. Happn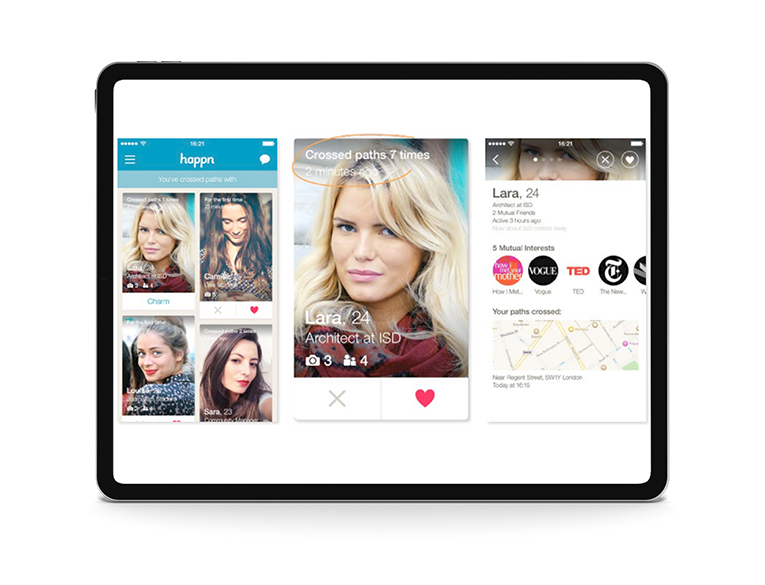 Happn is a real-time dating app that shows results based on your phone's location. Thus, it is possible to find people who the user has already bumped into, and determine potential matches.
The Tinder issue: Results vary by demographic. But even if users are compatible in terms of age, they may still be complete strangers.
Happn's solution: The service looks for matches among those who the user already knows, so the chances of meeting their significant other increase. The app can even show you how many times you've met.
3. Coffee Meets Bagel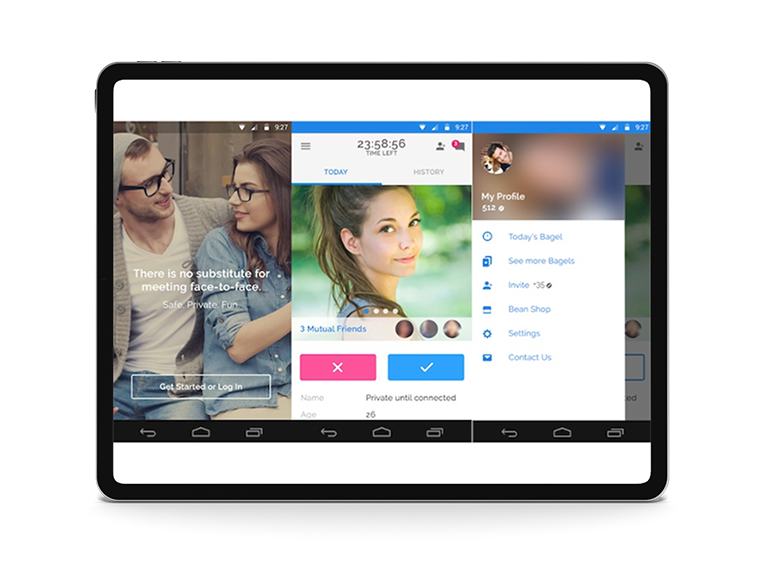 With Coffee Meets Bagel, the user receives one match (called Bagel) every day, which is based on the location and shared interests.
The Tinder issue: The service lacks a module that would allow you to tell about yourself in order to take this information into account when searching so that new acquaintances could find conversation topics.
Coffee Meets Bagel solution: The application recommends not a random person, but someone the user has mutual friends with. If both like each other, the service will offer conversation topics, and it will be easier for them to meet offline.

4. Skout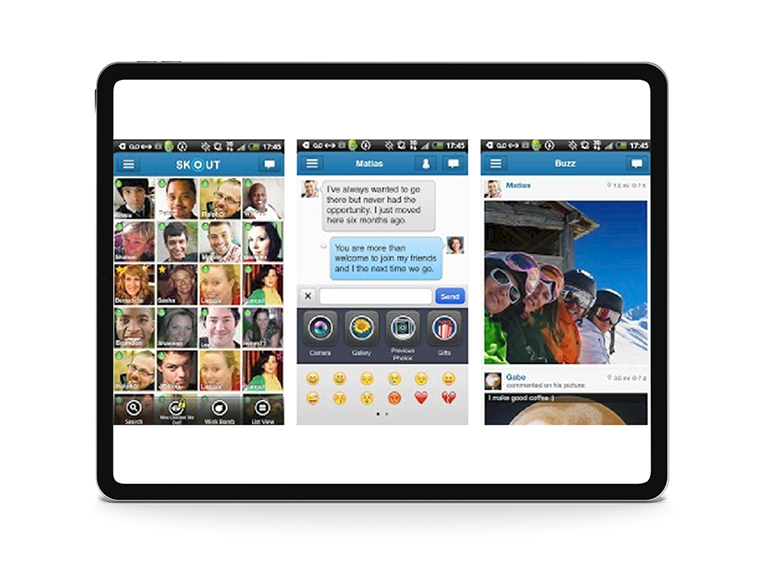 Skout is a dating and social-networking app and website. It is one of the first mobile dating services to locate a user.
The Tinder issue: You can't find out who viewed your profile and added you to favorites. If the profile owner could see how popular they are, they could improve their profile to increase the likelihood of a match.
Skout solution: The app has a unique option – users can see who viewed their profile and added them to favorites.
5. Bumble
Bumble is a location-based social and dating application that facilitates communication between interested users. The app imports data from your Facebook profile.
The Tinder issue: Women often don't respond to men who text them. For this reason, communication often stops even if both users swipe each other to the right.
Bumble's solution: When the match happens, and two people swipe right, the woman must send the first message within 24 hours, or the match will simply disappear. The application also allows you to see who is looking for a friend, not a partner.