There's plenty of information about the coronavirus pandemic on the Internet, but it is often fragmented and inconsistent, which makes it hard to figure out the scale of what is happening. Scientific institutions and technology companies are trying to deal with this problem by launching their resources that allow obtaining current data on the spread of the disease. That's why Microsoft has launched a new site with information on the pandemic.
---
The Bing search engine developed by Microsoft now offers a new resource – an online map, where you can see the spread of the novel coronavirus around the world as well as the latest data on the number of infected people. The new Microsoft resource collects and systematizes data from reliable sources like the World Health Organization, the US Centers for Disease Control and Prevention, and the European Center for Disease Prevention and Control.
To view the map, click on the image below: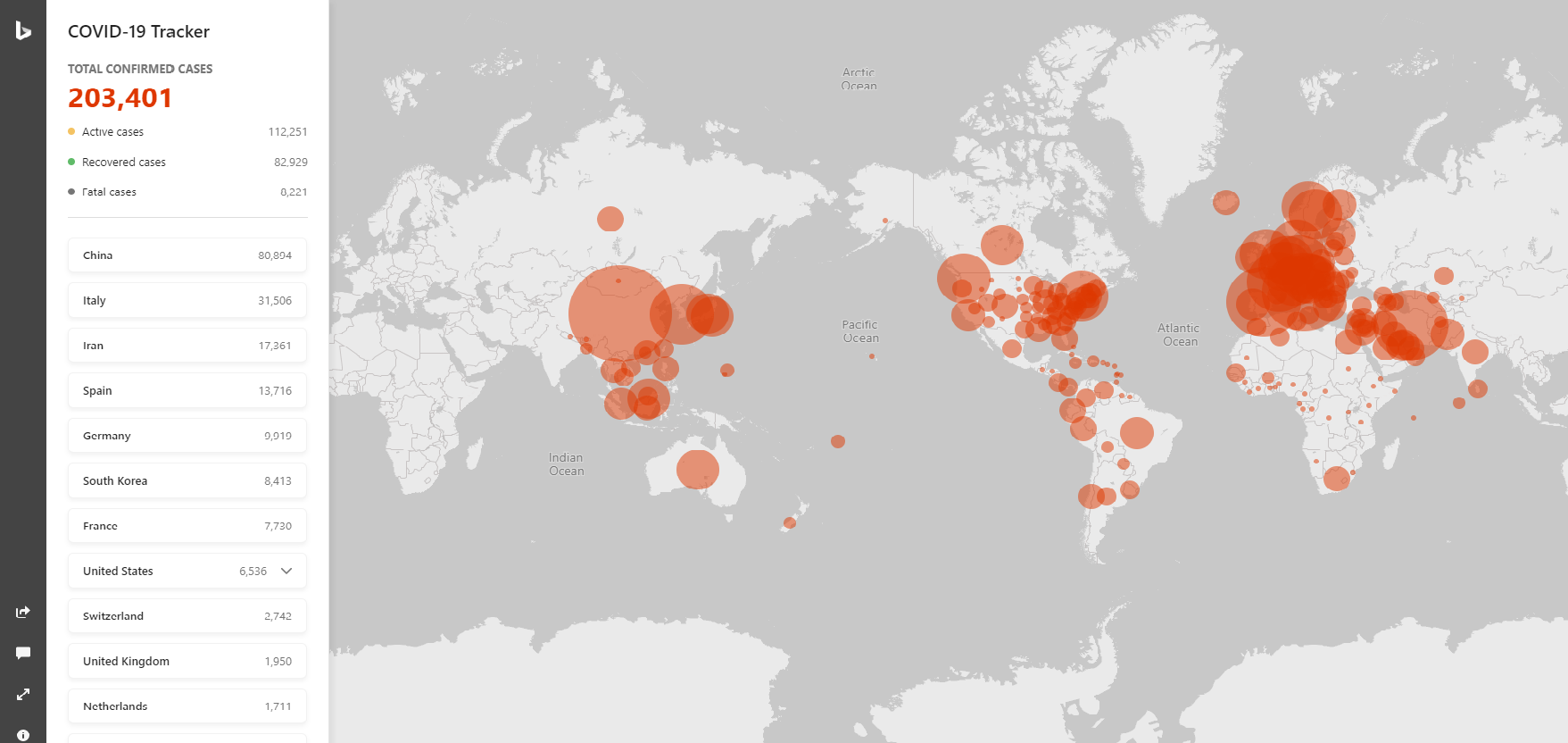 Also, there you can find the latest information about the number of sick, dead, and recovered people in all countries. If you click on a particular state on an interactive map, the site will even open a list of news articles related to the coronavirus outbreak in the given country.
The new resource on Bing should help users avoid misinformation and gain access to reliable data about COVID-19. According to recent data, the total number of confirmed cases of people infected with the SARS-CoV-2 coronavirus in the world has almost reached 170 thousand. 6,521 people have died from the infection, and 77,761 have recovered. Italy is now in the most challenging situation: 368 people have died there over the last 24 hours — the most significant number throughout the entire pandemic.