In its recent blog post, Facebook announced the launch of a new product called Campus, a section in the main Facebook app specifically dedicated to college students. Facebook Campus is a college email-verified place where students can keep in touch with their peers and classmates.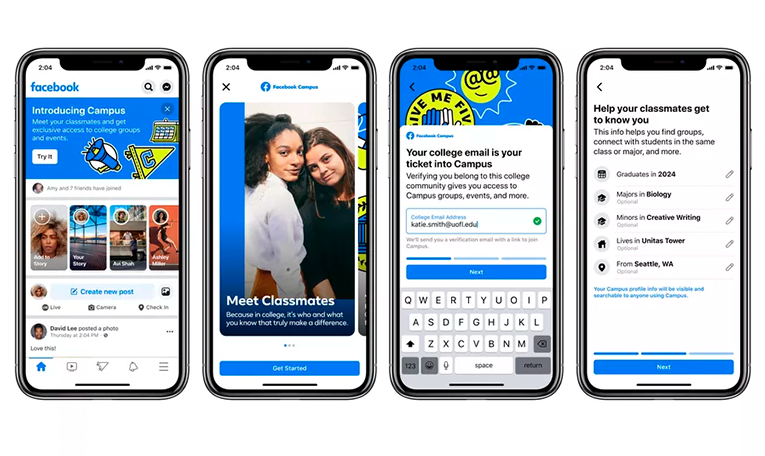 "This year, students across the country are facing new challenges as some campuses shift to partial or full-time remote learning, so it's more important than ever to find a way to stay connected to college life. In the early days, Facebook was a college-only network, and now we're returning to our roots with Facebook Campus to help students make and maintain these relationships, even if they're away from their college," reads the company's statement.
Through Campus-only News Feed, they can join events, groups, and real-time chat rooms to interact with other students from their college and get updates. Besides, students will be able to access the Campus directory to make it easier to find new people by their major, class, or year and connect with them.
To access Campus, students will need to provide their college email address and graduation year. After that, they can also add their major, minor, classes, dorm, and hometown if needed. The Campus profile will contain a student's name, cover photo, and profile photo from their Facebook profile. This profile will be separate from the main Facebook account as students might not want to overshare their college-related news and information on their public page.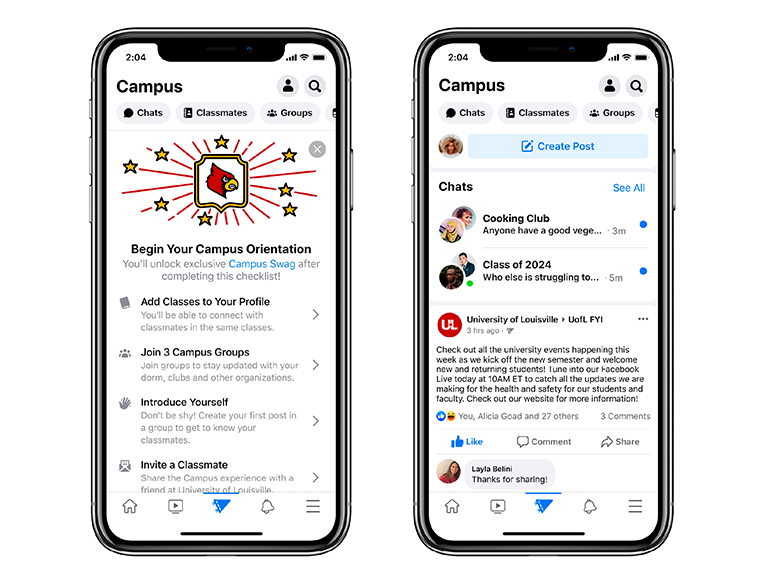 For now, only students who go to the same college will be able to interact on Facebook Campus. Alumni will be allowed to continue using Campus, although the social media giant will suggest they leave it as it will no longer be relevant to them.
Initially, Campus will be available in 30 US colleges, including Benedict College; Brown University; California Institute of Technology; College of William & Mary; Duke University; Florida International University; Georgia Southern University; Georgia State University; Johns Hopkins University; Lane College; Lincoln University (Pennsylvania); Middlebury College; New Jersey Institute of Technology; Northwestern University; Rice University; Sarah Lawrence College; Scripps College; Smith College; Spelman College; Stephen F Austin State University; Tufts University; University at Albany – State University of New York; University of Hartford; University of Louisville; University of Pennsylvania; University of Wisconsin-Eau Claire; Vassar College; Virginia Tech; Wellesley College; and Wesleyan University.

As to privacy and security, Facebook outlined how Campus users will be able to control what personal data to list on the platform in a separate blog post. It should be noted that Facebook Campus will not include advertising in its Feed.