As the coronavirus pandemic goes on and most of the stores and shopping centers are closed, small businesses find themselves in an extremely difficult situation. Because customers cannot shop in physical stores as they used to before the global lockdown, switching businesses online is the solution that may well solve the struggling.
Given this situation, Facebook on Tuesday announced Facebook Shops, a service and a virtual shop that users may find on Instagram and Facebook, to help small businesses sell their products online on the social network's platforms. The social network giant has been planning to launch this project for a while, but the coronavirus pandemic accelerated its rollout.
The launch of the new tool marks the company's major push into e-commerce that will provide additional revenue in the future, making Facebook a competitor to Etsy or Amazon that significantly profited from increased online sales.
In a live stream announcing Shops, Facebook CEO Mark Zuckerberg said:
We're seeing a lot of small businesses that never had online presences get online for the first time. For a lot of small businesses in this period, this is the difference between staying afloat and going under.

With the help of Shops, business owners will be able to set up a virtual store on Facebook App or on Instagram, and creating a shop is completely free. Soon, the tool will also become available for Facebook Messenger and WhatsApp users. The new feature will let businesses display and sell their products as well as choose a cover image and an appropriate color scheme for their online shop to maintain their branding.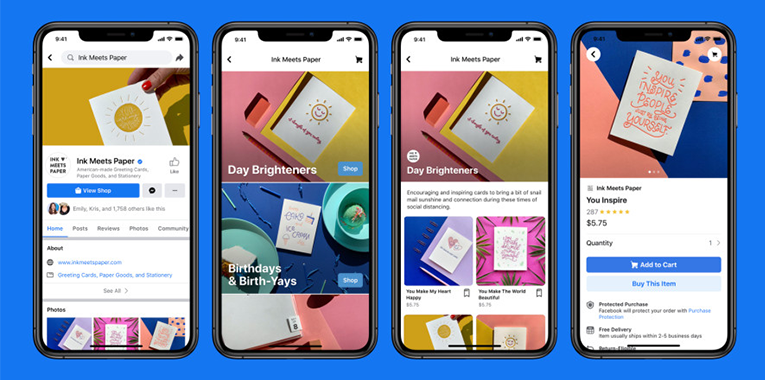 Facebook Shops can be found on a business' Facebook Page, on Instagram, or discovered through ads and stories. The items from the catalogs that are available to order can be either added to saved items or purchased. They can be bought on the business' website or directly in the app if the business has the checkout feature enabled.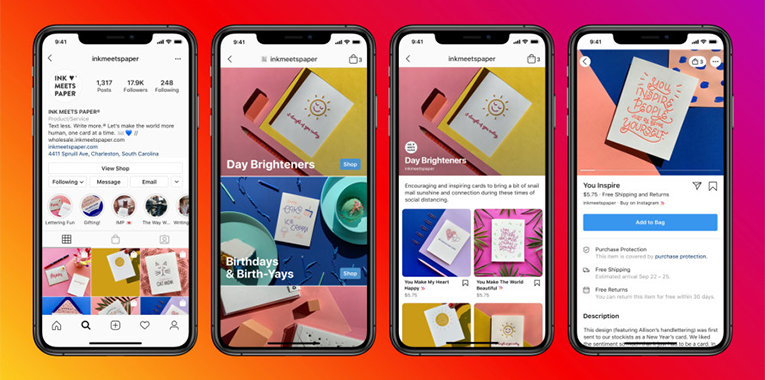 Users will be able to communicate with sellers in Facebook's messaging services, namely Instagram Direct, Facebook Messenger, and WhatsApp. In the future, the company is planning to make purchases available right from the chat windows.
Facebook will also make shopping from live streams possible, which means that creators and brands will be able to tag products from their catalogs while streaming, enabling the purchase of the goods.
Facebook is partnering with other third-party services, including Shopify, BigCommerce, WooCommerce, and others, to help small businesses run digitally.
The social network giant is also working on ways to integrate loyalty programs to users' Facebook accounts. "You'll be able to easily see and keep track of your points and rewards. And we're exploring ways to help small businesses create, manage and surface a loyalty program on Facebook Shops," reads the company's blog post.
Facebook Shops is available in the USA starting on Tuesday, launching globally in the following months.