Google has provided its users with the opportunity to try on makeup and cosmetics on Search with the help of augmented reality, the company announced in a blog post.
The tech giant has collaborated with Perfect Corp and ModiFace, the companies that develop various AR technologies, to roll out a new feature.
The new shopping feature will let users virtually try on various beauty products from Google's partner brands such as MAC, Black Opal, Charlotte Tilbury, and L'Oreal, whereas another feature will show the products on models with different skin tones. For now, the feature only includes eyeshadow and lipstick, and the range of brands one can try on is limited.
To try the products you want, search for the products from these brands, and you'll be offered the virtual experience. The facial tracking works the same as Snapchat filters.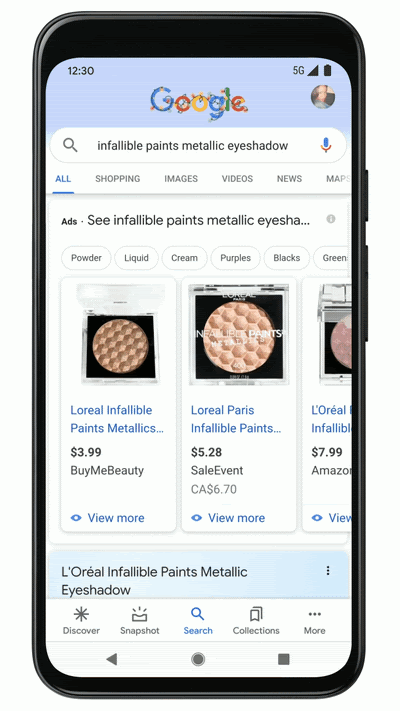 The new feature comes in handy right before holidays, especially now during lockdown when people may not think that going to a physical store is safe and a good idea.

The newly-introduced feature is part of Google's efforts to invest in online shopping more. Google will also show product recommendations from beauty, apparel, and home and garden enthusiasts in the Google Shopping section and Discover feed on mobile.