Google rarely changes the design of Search, its flagship product, but now this is finally happening, at least on mobile devices.
According to the tech giant's recent blog post, iOS and Android users will receive a design update for mobile Search. The update will become available to regular users in the coming days.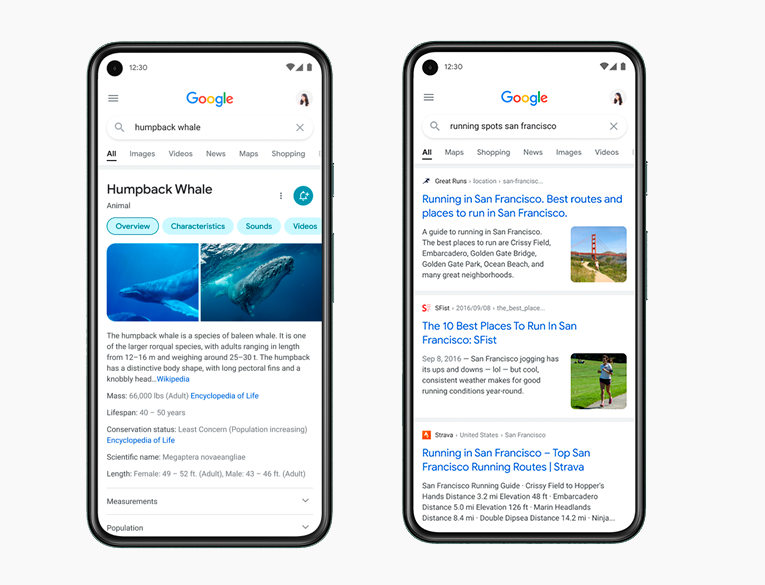 The main idea of the redesign is to make it easier for users to get the information they are searching for as quickly and clearly as possible, explains the company's blog.
To achieve this, Google changed the font on the search results page, making it larger and bolder, and also moved the main information to the top of the page. This will help users focus on the information rather than design, and we'll see more of Google's own fonts in results.
The company decided to minimize the use of shadows and create more breathing room for Search results. "We decided to create a new edge-to-edge results design and to minimize the use of shadows, making it easier to immediately see what you're looking for," says Aileen Cheng, Google designer in charge of the visual redesign of the mobile Search experience. "The overall effect is that you have more visual space and breathing room for Search results and other content to take center stage."

Google also tried to highlight the content important to the user by using color "more intentionally" without being distracting.
The new design should also be more "Googley," featuring the company's rounded imagery and elements of the iconic Google logo and the Search magnifying glass.