In a recent press release, the Chinese social network TikTok announced a new feature that will help flag false or misleading information and report it to users.
TikTok representatives noted that they always remove misinformation if it is possible to confirm the content's accuracy. To do this, the company partners with fact-checking platforms such as PolitiFact, Lead Stories, and SciVerify.

However, it takes time to check some publications, and sometimes it is hard to confirm whether the content is misleading or not. In this case, the video becomes ineligible for recommendation into anyone's For You feed in order to limit the spread of potentially false information.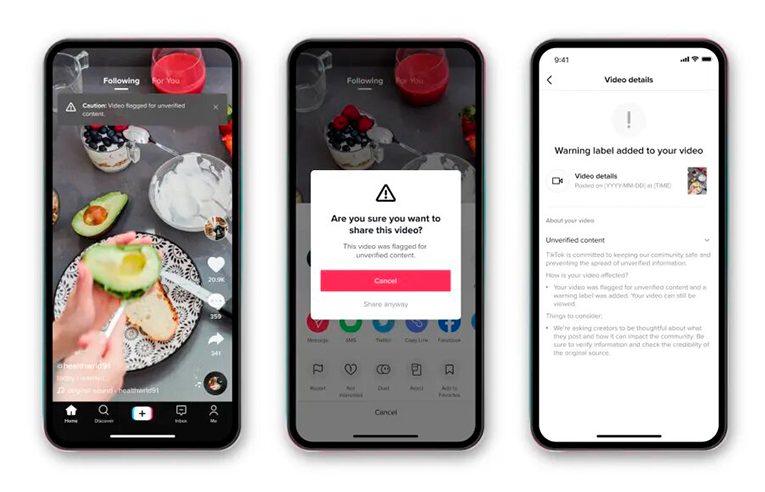 To warn users about the status of a video before it is reviewed and verified, TikTok will mark such content as unsubstantiated. From now on, users will see a special banner on the video that has been reviewed but couldn't be verified by fact-checkers. And a user tries to share an unverified video, they will see a prompt reminding them that the video has been flagged as unverified.

The company notes that this will give users an extra pause to consider whether to share this video or not. The new feature was preliminary tested: it turned out that the number of TikTok video shares fell by 24%, and the number of likes on labeled videos decreased by 7%.
This feature is currently available in the US and Canada, but will be rolling out to users around the world in the coming weeks.