Microsoft has finally shared hardware details of the upcoming Xbox Series X console (previously known by the codename "Xbox Project Scarlett") as well as unveiled its key specs and new features in an extensive blog post. Later this week, the tech giant is planning to give even more information to developers.
---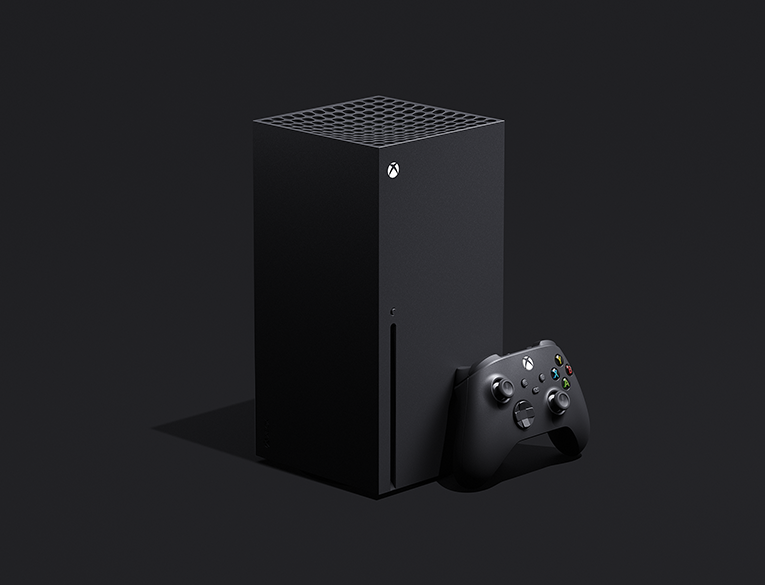 The key technical specifications of Xbox Series X published in the blog post are:
CPU: 8x Cores @ 3.8 GHz Custom Zen 2 CPU
GPU: 12 TFLOPS, 52 CUs @ 1.825 GHz Custom RDNA 2 GPU
Die Size: 360.45 mm2
Process: 7nm Enhanced
Internal Storage: 1 TB Custom NVME SSD
Memory Bandwidth: 10GB @ 560 GB/s, 6GB @ 336 GB/s
Memory: 16 GB GDDR6 w/ 320b bus
I/O Throughput: 2.4 GB/s (Raw), 4.8 GB/s (Compressed, with custom hardware decompression block)
Expandable Storage: 1 TB Expansion Card (matches internal storage exactly)
External Storage: USB 3.2 External HDD Support
Optical Drive: 4K UHD Blu-Ray Drive
Performance Target: 4K @ 60 FPS, Up to 120 FPS
For those who aren't familiar with some of the terms, Microsoft provided a detailed glossary will all the explanations.
The company says that the new-generation console will be defined by three primary characteristics, which are Power, Speed, and Compatibility, so let's take a look at what this means and implies.
Power
Xbox Series X will be able to run games at 4K at 60 fps with support for up to 120 fps, providing clear details and smoothness during the game process even in the most demanding games.
The team focused on the transformational design and generational performance, turning the console into a "playground for technical innovation." The upgraded graphics card and processor enable the next-gen console to run games with intense graphics, too. The customized AMD Zen 2 CPU processor with eight cores and 16 threads will deliver a high level of performance.
Another exciting feature of the new console is support for hardware-accelerated DirectX Raytracing that will provide realistic lighting and shadows in games and simulate them more accurately than any other technologies.
The new console will also feature Variable Rate Shading, a feature that concentrates shader work where it is needed and reduces it where it's not noticeable.
Speed
Xbox Series X will come with a 1 TB SSD that will take advantage of an Xbox Velocity Architecture, allowing "100 GB of game assets to be instantly accessible by the developer." This will help play games with large open worlds with complete freedom.
The loading time will also be increased thanks to the processing power of Xbox Series X. Games like Red Dead Redemption 2 and Assassin's Creed Odyssey may well benefit from faster loading times.
Microsoft demonstrated the difference in loading times on Xbox One X and Xbox Series X, showing that games load more quickly on the latter, which is a massive improvement.
Another fascinating feature presented in the second demo released by Microsoft is called "Quick Resume." This technology lets users switch between multiple games "almost instantly." This is achieved by storing game states right in the SSD.
"Since game states will be stored directly in the system's SSD, they'll even persist after you turn off the console, unplug it entirely, or even take a system update. One of the testers on the team unplugged his console for a week, then took an update, and was still able to continue right where he left off without so much as a loading screen," wrote Microsoft in a blog post.
Even though 1 TB sounds like a lot, Microsoft also promises support for 1 TB expansion cards.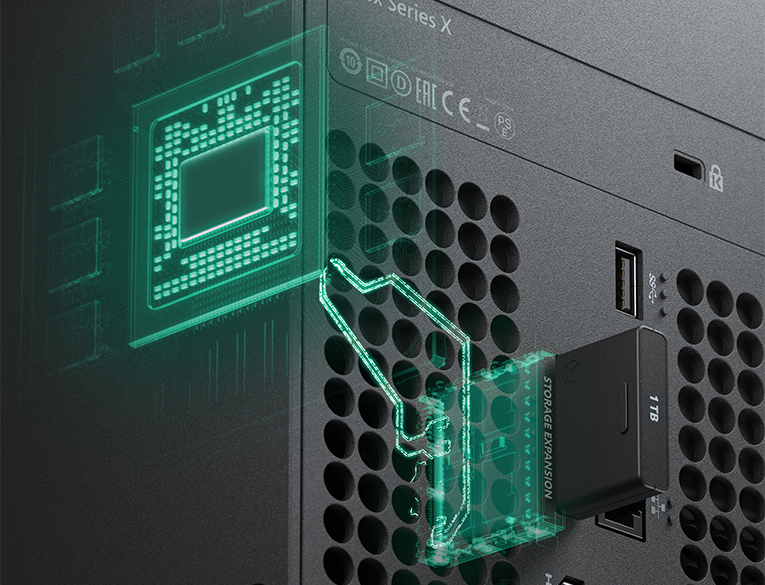 Compatibility
Microsoft says that Xbox Series X will offer support for older games because the company understands that "we all have our favorite memories, franchises or titles that we want to continue to play even as technology and game design continues to advance."
And since the specifications and storage of the next-generation console are upgraded, it will be easy for it to support older games.
It was also confirmed by Microsoft that all current console accessories will work with the new Xbox Series X, including headsets and controllers.
---
Xbox Series X is scheduled to be released on "Holiday 2020," so it'll probably be out by the end of the year between October and December this year. The price of the new console is unknown yet.