On Tuesday, Microsoft announced that Project xCloud, the company's Xbox cloud gaming streaming platform introduced back in 2018, will be launched on September 15, 2020, exclusively for Android devices and with over 100 games right away. The preview period will end on September 11.
Project xCloud will come as part of the Xbox Game Pass Ultimate, a subscription that combines Xbox Live Gold and Xbox Game Pass for both PC and console. The service price, including additional cloud gaming access, will be $14.99 (or $1 a month for the first month). xCloud is also designed as a complementary service to Xbox One and upcoming Xbox Series X consoles. Essentially, the platform allows gamers to carry-on their Xbox experience to other portable devices, be it smartphones, PC, or tablets.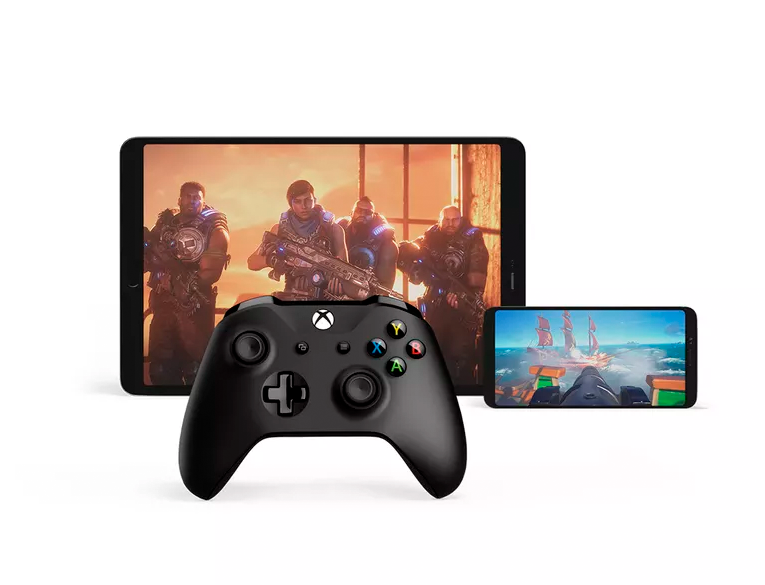 "Cloud gaming as part of Xbox Game Pass is the next major step in our ongoing vision to put you at the centre of the experience, to give you more value from your games and membership, and to remove the barriers from play. Last month we laid out our commitment to you and announced cloud gaming, powered by Project xCloud, will be part of Xbox Game Pass Ultimate at no additional cost," said the tech giant on its website.
At launch, xCloud will be available in 22 countries: Austria, Belgium, Canada, Czech Republic, Denmark, Finland, France, Germany, Hungary, Ireland, Italy, the Netherlands, Norway, Poland, Portugal, Slovakia, Spain, South Korea, Sweden, Switzerland, the United Kingdom, and the United States.
Microsoft is partnering with Razer, PowerA, 8BitDo, and NAcon to create controllers and accessories for xCloud.
However, users will be able to play games on xCloud using Xbox One controllers and even Sony's DualShock 4 controllers.
Upon launch, xCloud will feature over a hundred Xbox games. Later, it will include next-generation versions of games as well.
The full list of all promised 100 games has not been revealed yet, but here are 36 Project xCloud Xbox streaming games known so far:
Ark: Survival Evolved
Bleeding Edge
Costume Quest 2
Crackdown 3 (campaign)
Destiny 2
F1 2019
Forza Horizon 4
Gears of War: Ultimate Edition
Gears of War 4
Gears 5 Ultimate Edition
Grounded
Halo 5: Guardians
Halo Wars: Definitive Edition
Halo Wars 2
Halo: The Master Chief Collection
Halo: Spartan Assault
Hellblade: Senua's Sacrifice
Killer Instinct Definitive Edition
Max: The Curse of Brotherhood
Minecraft Dungeons
The Outer Worlds
Ori and the Blind Forest: Definitive Edition
Ori and the Will of the Wisps
Quantum Break
ReCore: Definitive Edition
Ryse: Son of Rome
Sea of Thieves: Anniversary Edition
State of Decay 2: Juggernaut Edition
Sunset Overdrive
Super Lucky's Tale
Tell Me Why
The Bard's Tale Trilogy
Wasteland 2: Director's Cut
Wasteland 3
Wasteland Remastered
Yakuza Kiwami 2
Project xCloud will not be available to iOS users right away, but it should expand to more platforms over time. According to Microsoft, Project xCloud will also be available through Samsung Galaxy Store.