Caviar, the Russian brand of exclusive high-end accessories, has presented a new collection for 2021. The gold Sony PlayStation 5 is among the most interesting and extraordinary devices of its collection.
The manufacturer claims that the base of the device is the original but finished with 750 gold. The console, named Golden Rock, is assembled from 8 sheets, cast in solid gold. About 20 kilograms of gold were spent on the creation of the game console. The PS5 case is made in the original jewelry technique, which gives the console a three-dimensional look.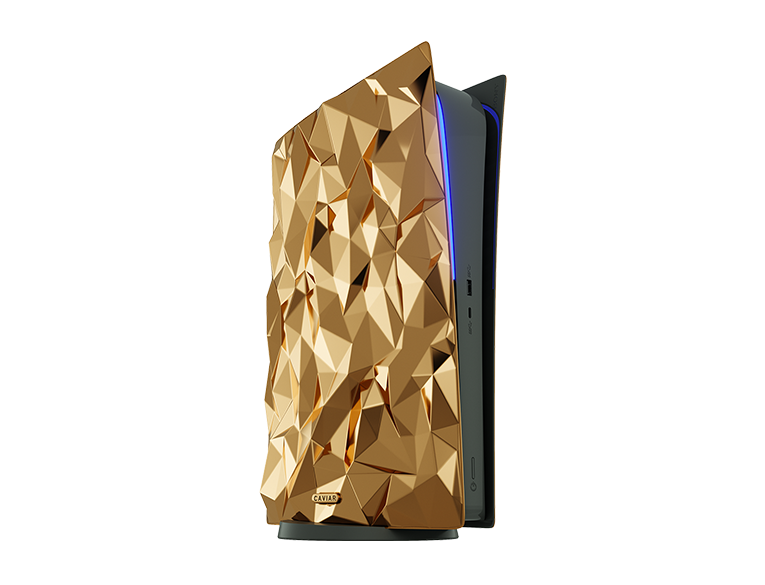 The body of this exclusive gadget is made in the original jewelry technique, thanks to which the external outlines resemble a crystalline rock, which adds volume and texture to the model.
Caviar didn't stop at the console and added crocodile leather to the original DualSense controller.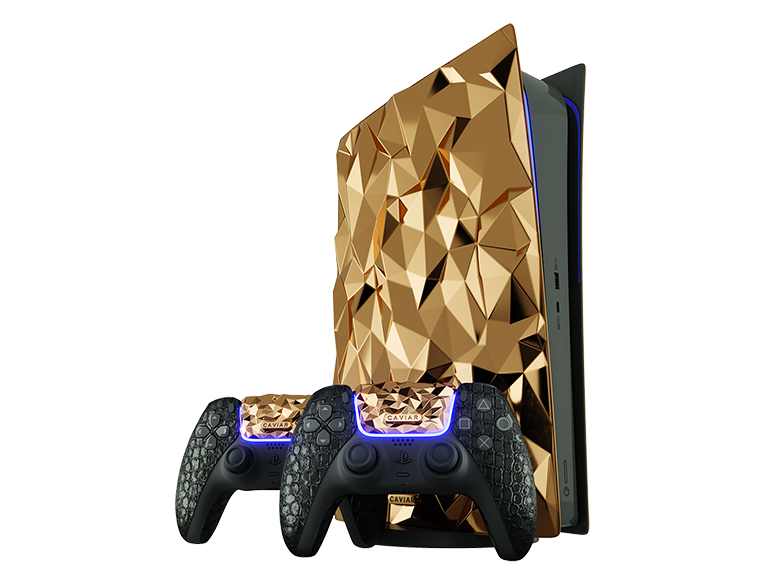 It is noted that the unique gold PS5 will be released in a single piece worldwide. The price has not yet been announced, but journalists suggested that the device will cost at least €1,500,000 based on the cost of gold.
Earlier, Caviar has presented a unique smartphone iPhone 12 Pro Limited Edition, dedicated to Elon Musk and his SpaceX project.