The Internet Protocol team made a list of the best tech presents for Christmas, and you still have time to buy them. Here you can find gift ideas for any budget.
1. Disney+ Monthly Streaming Service for $6,99
Disney's subscription streaming service is an excellent gift for anyone who likes franchises like Star Wars, Marvel, Pixar movies, and so on.
2. SoundBot Bluetooth Wireless Smart Beanie Headset for $16,99
A cozy water-resistant beanie has built-in Bluetooth speakers to make listening to music a way more efficient process. The beanie can stream music for up to 5 hours before needing to be charged again.
3. ZenPod Case for Apple Airpods with a Built-In Fidget Spinner for $24,99
For Apple AirPods owners, such a stylish accessory will add a whole new level of interaction with one of their favorite gadgets.
4. Relay Kids Screenless Smartphone for $24,99
A screen-free, water-resistant, one-touch phone alternative makes it easy to talk to your kids from the free app on your smartphone. It even has built-in parental controls and GPS tracking.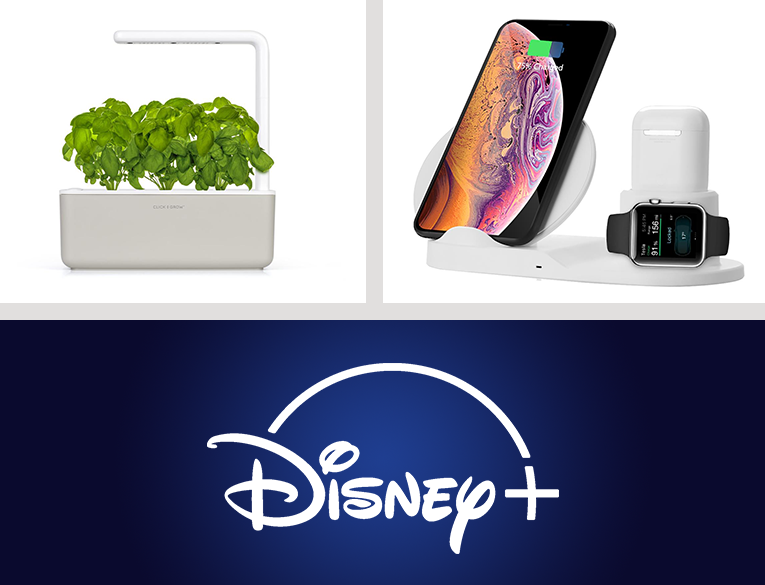 5. Fujifilm Instax Mini 9 Instant Camera for $49,95
The Fujifilm Instax Mini instant camera is a must-have for a friend who loves to constantly snap photos. With Instax Mini, you no longer need to store your pics in a camera roll.
6. Fitbit Inspire HR Fitness Tracker for $79,95
It is a discreet fitness tracker packed with handy features. A built-in heart-rate tracker, a fully waterproof body, and up to 5 days of battery life between charges.
7. Whistle GO Pet Tracker for $99
Any dog or cat owner understands the state of feeling panicked that comes from not knowing where their pet has wandered off to this time. With the Whistle Go GPS tracker you will get rid of this kind of problems.
8. Ember Temperature Control Smart Mug for $99
Coffee tastes better when it's hot, and this smart mug will keep it that way for up to an hour per charge. Moreover, with its app, you can alter settings for espresso, tea, and more.
9. Mophie Juice Pack Access for $99
This battery phone case is a must-have for anyone who typically needs three charges and extra cables to get through the day. Put it on your iPhone and it'll push its battery life to 25 hours.
10. Click & Grow Smart Garden 3 for $99,95
Self-watering planter is the best thing for those who like plants but always forget to water them. That means fresh herbs and vegetables for months to come.
11. Belkin Boost Up Wireless Charging Dock for iPhone and Apple Watch for $119
This Belkin accessory is an amazing tech gift for someone who owns a new iPhone and an Apple Watch. The gadget can wirelessly charge the devices rapidly and simultaneously.
12. Portable Beer System for $133
Craft beer tastes better. Fizzics figured out a way for anyone to serve their brew of choice on tap and taste it in the best place – at home.
13. HUDORA 230 Foldable Kick Scooter for $159
This foldable cool-kid scooter lets teens wander around suburban neighborhoods and showing off.
14. Google Nest Wi-Fi Router for $169
Replace your crummy router with this new and not ugly Google device for stronger Wi-Fi connection. It also doubles as a Google Assistant speaker.
15. Apple TV 4K Streaming Device for $179
The Apple TV 4K is a solid contender for the best streaming device you can buy, so it's a great gift for cord-cutters. It not only supports UHD resolution but also both HDR 10 and Dolby Vision content standards as well. You can stream 4K movies from iTunes, Netflix, and Amazon Prime.
16. Samsung Galaxy Watch Active2 Smartwatch for $229
The Samsung Galaxy Watch Active2 is the best smartwatch gift for Android smartphone users. It has a robust set of fitness- and sleep-tracking features, including the ability to guide users through various workouts. Its waterproof body can withstand depths of up to 50 meters, so users can take it for a swim, too.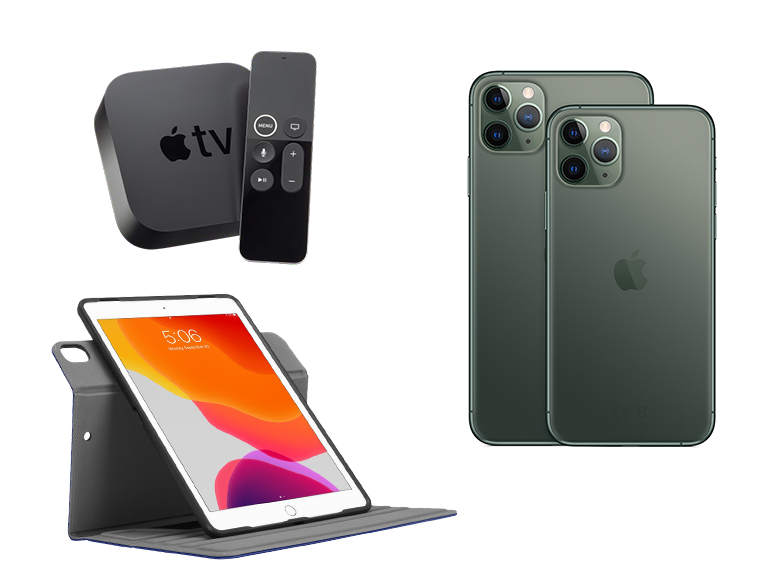 17. Sensor Can with Voice and Motion Control (simplehuman.com) for $250
Trash cans quickly get filled up with garbage. The one made by Simple Human that opens and closes with a voice or motion command, though, is a dream for anyone.
18. Beats Solo Pro Wireless Noise-Canceling Headphones for $299
The all-new Beats Solo Pro noise-canceling headphones are a great gift for anyone who needs a new pair of wireless headphones. They are compact, elegant, and comfortable.
19. Oculus Quest VR Gaming Headset for $399
The best high-tech gift for a teen (or an adult) with an appetite for futuristic gaming. Oculus released a new VR headset that makes it very easy to get into VR gaming for the first time.
20. Apple Watch Series 5 (GPS, 44mm) – Silver Aluminum Case for $404
The must-have thing for iPhone lovers. Do not get distracted by phone notifications on the road. Get them on your Apple Watch and also chat with someone via it.
21. Master & Dynamic MW65 Active Noise-Cancelling Wireless Headphones for $499
With top-of-the-line active noise cancellation and no cord, nothing can distract the wearer from one's favorite podcast or playlist.
22. iPad Pro (12.9-inch, Wi-Fi, 64GB) for $870
Apple completely revamped its iPad with a super-powerful processing chip and stellar Retina display. Get a Smart Keyboard accessory to go with it, and the new iPad Pro is a worthy laptop replacement.
23. Apple iPhone 11 Pro (64GB) – Space Gray for $999
The new iPhone is a phone that needs no introduction. Apple iPhone 11 Pro is always a good present for Apple lovers.