Nvidia stock prices are growing steadily. At the close of trading on the NASDAQ on July 9, the California chipmaker's capitalization exceeded $250 billion, setting a new record in the company's history. According to this indicator, the company was ahead of Intel for the first time and became the third most valuable semiconductor company based on market capitalization.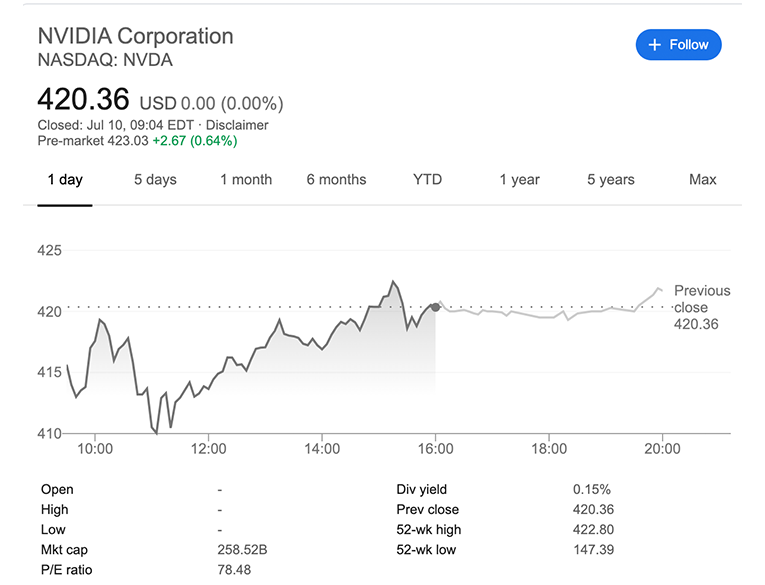 Among the semiconductor giants, the Taiwanese manufacturer TSMC has about $304 billion market capitalization, the South Korean company Samsung Electronics — $296 billion, which are more expensive. Intel's market cap is $248 billion.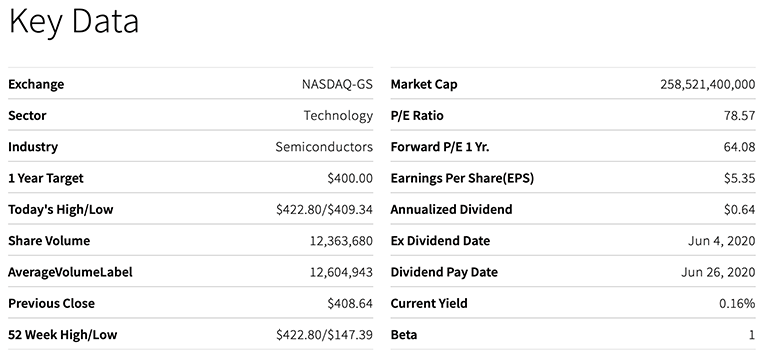 Current Nvidia stocks' growth is associated with steady demand and increased sales of specialized computing accelerators for data centers and artificial intelligence solutions, which now generates almost half of Nvidia's total revenue.
In May, Nvidia introduced the latest flagship A100 accelerators based on Ampere's advanced 7nm architecture and DGX A100 compact systems for servers and supercomputers. The upcoming release of new GeForce RTX gaming graphics cards based on Ampere architecture gives investors confidence in Nvidia's business's stable growth.

If we compare Nvidia and Intel in terms of revenue, the Huang team is still far behind: Intel's revenue in 2019 is $71.9 billion compared to $11.72 billion from Nvidia. Forecast for this year: Intel – $73.8 billion, Nvidia – $14.6 billion.