On its website, Apple introduced new features for Apple News and Apple News+. Now, Apple News will have a daily audio news briefing hosted by Apple News editors.
The Apple News Today show will be hosted by Apple News editors Shumita Basu and Duarte Geraldino, lasting under 10 minutes, and will be released Monday through Friday. Podcasts will be available in Apple's News and Podcasts apps. In the beginning, it will be available only in the United States, Canada, the UK, and Australia for all Apple News users for free.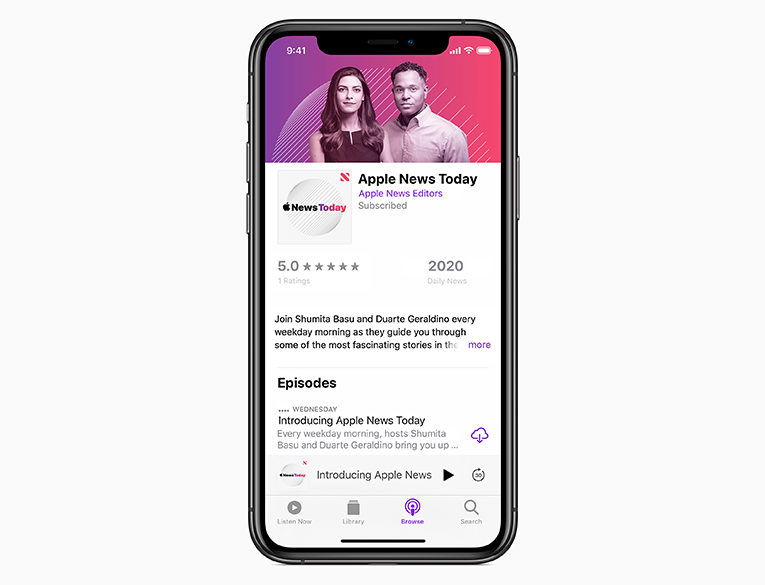 Besides, Apple will release 20 Apple News audio stories per week, voiced by professional voice actors, but available only for Apple News+ subscribers. Publishers will include Essence, Esquire, Fast Company, GQ, New York Magazine, Vanity Fair, and others.

The audio features will even be available on Apple's CarPlay system.
With audio stories, Apple will also add non-audio news with curated local news in the Bay Area, Houston, Los Angeles, New York, and San Francisco.
Non-audio news will cover only topics that are important to local communities like dining and restaurants, weather, politics, and more.
"Apple News showcases so much great journalism, and we're excited to help bring it to life in new ways with Apple News+ audio stories and a new daily news show, Apple News Today," said Lauren Kern, editor-in-chief of Apple News. "We also greatly value our many local news partners — our new local news feature highlights their work for readers who live, and are interested, in those communities."