Even though many Amazon employees work remotely at the moment, the company is considering a long-term project to create 25,000 jobs. Over the next decade, Amazon will invest $2.5 billion in construction in Arlington, Virginia.
The corporation intends to build three 22-story buildings with a total office area of over 260 thousand square meters. Another building, the Helix, stands out from the rest: it is a spirally twisted glass tower covered with trees. According to the company, the design was inspired by the "natural beauty of the double helix."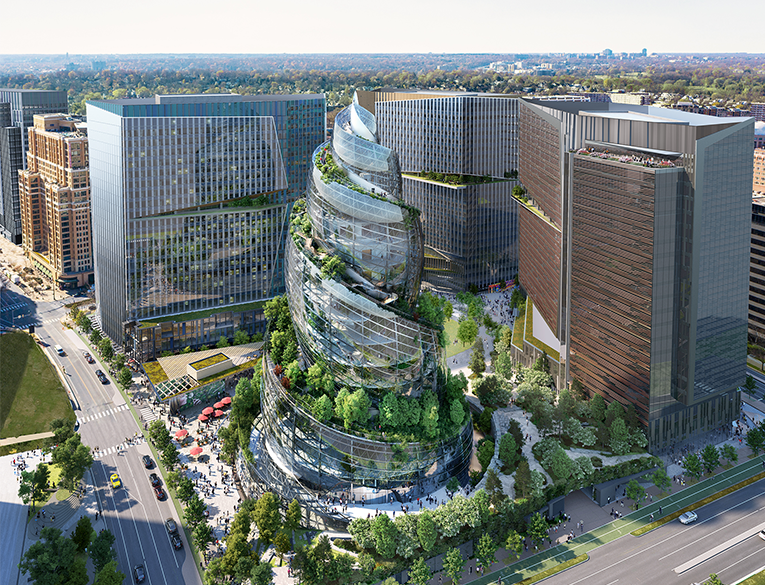 "The natural beauty of a double helix can be seen throughout our world, from the geometry of our own DNA to the elemental form of galaxies, weather patterns, pinecones, and seashells," reads the company's press release.

However, some consider the building's design a bit ridiculous, comparing it with the poop emoji. At Amazon's Seattle headquarters, there is a similarly structured building consisting of three glass globes joined together called the Spheres.
The Helix's spiral tower is expected to have a lot of alternative work environments inside that Amazon employees can use. Outside the building, there will be two spiral paths dotted with plants. According to The Wall Street Journal, the building will be just over a hundred meters high. Amazon says it will arrange public tours around the building on weekends.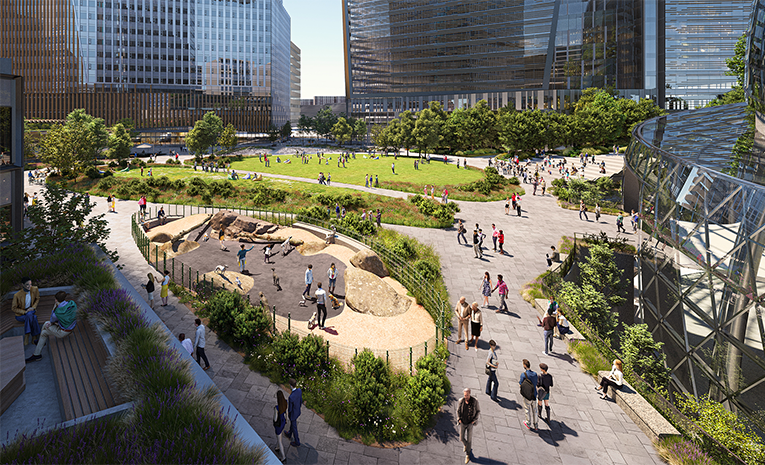 However, the design of the building is still in the works, and the Helix is still a proposal, so Amazon will need to obtain permission from the city council to begin construction. NBBJ, an architecture firm, designed the campus and the building.