Those in love will have to forget about romantic dinners in their favorite ramen spots or sharing a new movie at the cinema for a while. The quarantine goes on, and following self-isolation rules is a reasonable thing to do.
But quarantine doesn't mean that you have to forget about date nights. It's quite the opposite! Now that you are at home together, you have plenty of time, and we have at least 8 ideas on how to spend this time romantically. Moreover, it is easy to adapt our 8 tips for couples who stay at home in different parts of the city. All you need to do is to use a webcam and maybe courier services sometimes.
---

---
1. Cook something tasty together
What about chocolate chip cookies? Keeping in mind the importance of healthy eating, you can find a recipe for a low-calorie dessert or, for instance, replace white flour with whole wheat flour. Or you can relax, enjoy, and treat your partner and yourself to some unhealthy but delicious guilty pleasure food.
Cooking something complicated is not necessary, so as not to look for rare ingredients such as lemongrass or dried tuna flakes and not wander around the shops. Choose something very simple but tasty. The main thing is to enjoy the whole process. And even if you made a kitchen flour mess while cooking, remember that you prepared that food with love.
2. Learn fun dance moves
Instead of watching Dirty Dancing over and over again, you can become the heroes of Dirty Dancing for one night. There are loads of dance lessons on samba, rumba, and flamenco on YouTube. Or you can also choose hip-hop if you like. Dancing brings partners together. You can create your own story while dancing. Besides, dancing can be compared to working out at the gym. By spending your evening this way, you and your partner will become closer, discover something new, and burn some calories after eating those cookies.
3. Have a picnic
Who said that you should have a picnic in the park? All you need for a picnic are a blanket, delicious food, wine, and a nice person nearby. If you live in a house outside the city, this idea is just for you. If you live in an apartment, use your balcony.
4. Sing at karaoke
They say karaoke is a great way to deal with stress. To sing at karaoke, you don't need outstanding vocal skills, and the number of scored points doesn't matter either. To throw a home karaoke party, you don't need any special equipment or a professional microphone. All you need to do is to use a special app for your smartphone or YouTube. Sing your favorite songs along with your loved one and forget about the world outside.
5. Make breakfast in bed
It may sound super cheesy, but do you often do that? Remember how your mornings were before self-isolation: the constant rush to the bus/office/meetings and no time to have a cup of coffee. Now, you have nowhere to rush, and simple scrambled eggs with bacon and a cup of coffee are enough to please your significant other.
6. Play games
You can order and buy board games online or download various apps on your smartphone. For instance, you can choose these ones.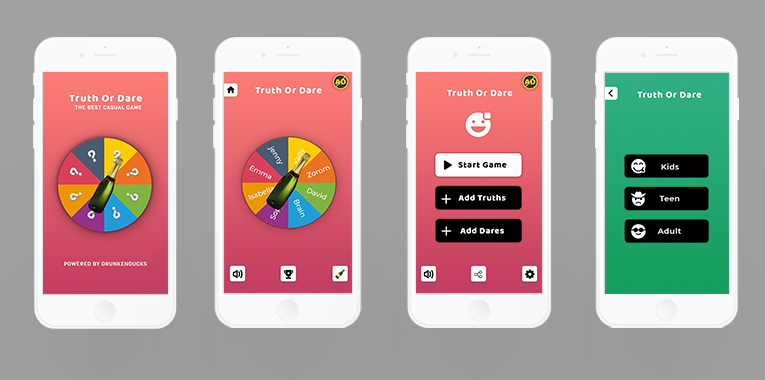 This one is one of the best game apps for couples. This dirty and naughty software was developed for kinky couples. The Truth or Dare games for couples app features more than a thousand dirty and sexy dares at various levels. It allows couples to begin at a slow and sweet tempo; however, the game categories can rise to extreme levels. However, the hardcore settings of this dirty, mischievous app for couples are entirely under the control of you and your partner.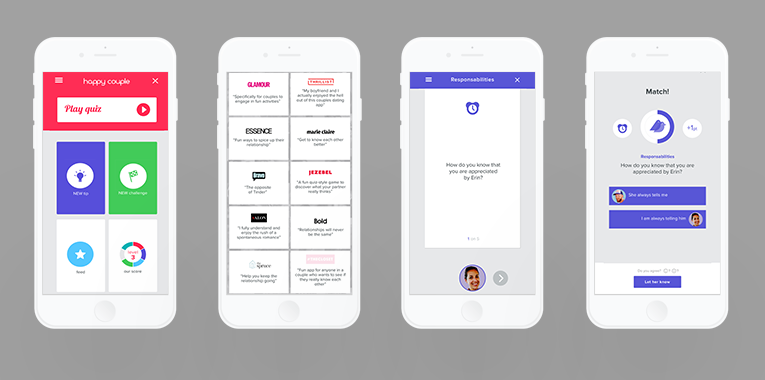 The Happy couple software is rated among the top free game apps for couples on Android and iOS devices. This love quiz game application allows you to have unlimited fun while you discover more about your partner's thoughts and feelings. It comes with numerous quiz questions for lovers, by which people can easily find out more about their partners. You are also allowed to accumulate points after answering questions correctly. The Happy couple application even has several locked challenges, which you can only unlock after entering the right answers.
---

---
7. Have a spa evening
Who said that spa is a purely salon thing and that you need to pay for it? You can have a bubble bath with bath bombs, apply face masks, hair masks, or whatever masks you want (there are plenty of them). Light aroma candles and turn on your favorite music. If you don't have a bath, there's no problem with that. Taking a shower together will also bring a fresh breeze into your relationship.
8. Write a story
There's this game where you choose one letter (you can choose one for each other) and write a short story. The trick is that every word in your story should begin with the letter you chose. You can set a time limit for writing your piece. After the story is ready, be sure to read each other's masterpieces. This is an excellent exercise for the development of imagination, plus it will help get to know your partner better, his/her thoughts and vision.
For Instance:
Thoroughly Terse Tautogram, by Robert Lee Brewer
Twelve turkeys trekked through Turkey
to tell tales that tackled topsy-
turvy televangelists traipsing through
turnkey topics turned to tropics,
though ten teased topical tenets.