WhatsApp has finally launched the long-awaited dark mode feature that is available for users of both Android and iOS devices. The company has been beta testing it on both operating systems, and now the feature is here at last.
---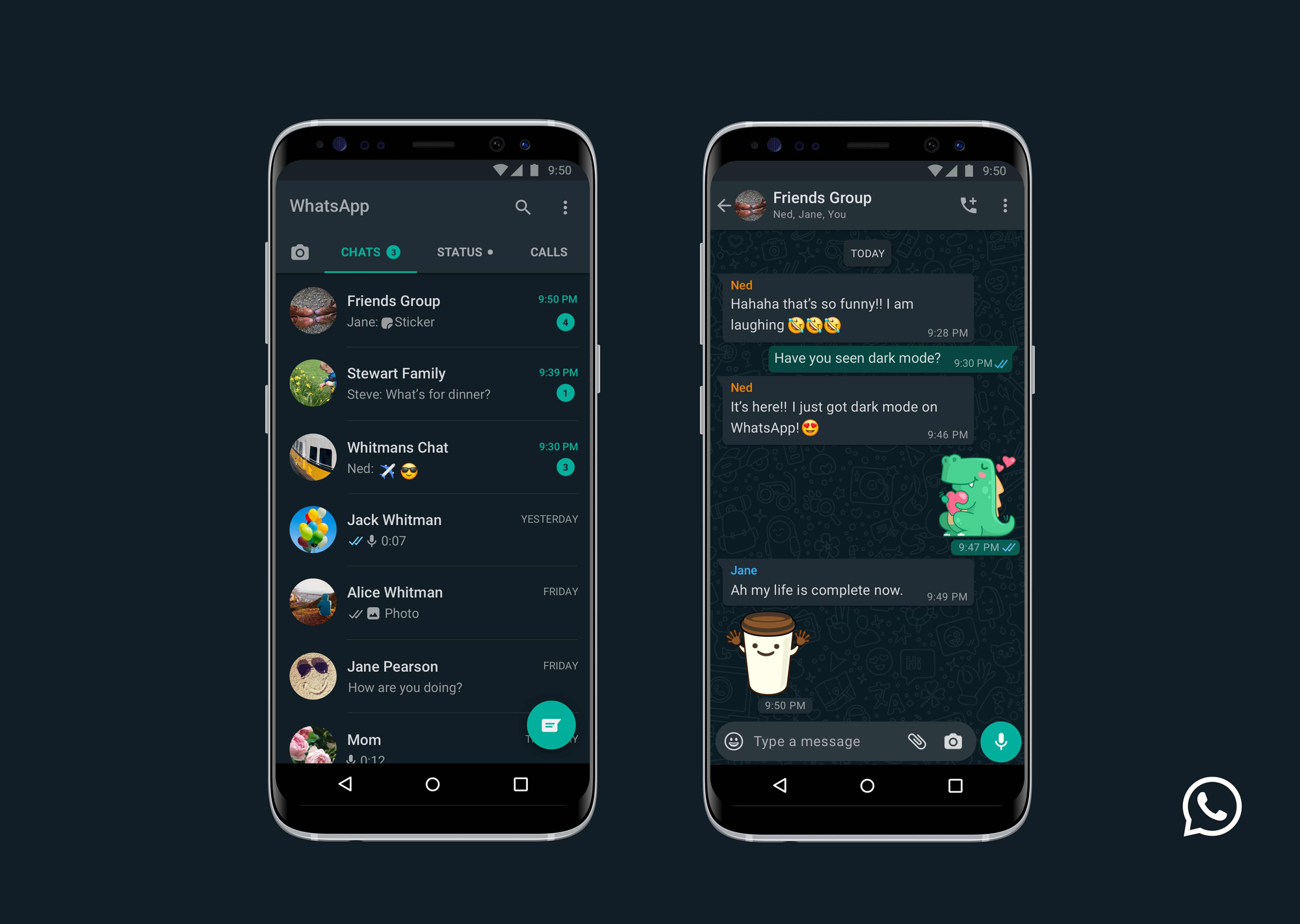 The new feature will help reduce eye fatigue that may be caused by a white screen, which is too bright sometimes, especially at night. Besides, another benefit of this feature is that it can improve battery life significantly. The messaging app launched the dark mode accompanying it with a video where the company shows those "awkward moments when your phone light up the room."
Android users will get a darker gray shade, whereas those owning devices running iOS will get a purely black theme.
How to turn on WhatsApp dark mode?
To be able to use dark mode, you will need to have the latest version of the WhatsApp app installed. If you are on iOS 13 or Android 10, the dark mode will be automatically enabled if you have it turned on in the system settings.
If you are using Android 9 and below, you will need to enable the feature in setting. To do this, go to Settings – Chats – Theme, and then select "Dark."
"We hope everyone enjoys dark mode, which is rolling out in the coming days on the latest version of WhatsApp," wrote the company in a blog post.