Google has launched an educational website about the coronavirus that is aimed at providing the general public with relevant information on the COVID-19 disease in the USA from reliable and trusted sources.
---
About a week ago, President Donald Trump claimed that Google was about to develop a website in partnership with the administration that would help people screen their symptoms of COVID-19 and then direct them to the nearest testing centers. However, this turned out not to be true. One of Google's sister companies, Verily, did launch a similar website, but it is useful in San Francisco's Bay Area only with a small number of tests offered.
But Google was still about to launch a website related to the topic of the pandemic and the coronavirus, which was announced in the company's blog post.
And now, the website is finally here, and it does not include a testing screener.
According to the blog post, Google enhanced its Search options to provide people with easy access to authoritative information from trusted health organizations such as the WHO and the CDC.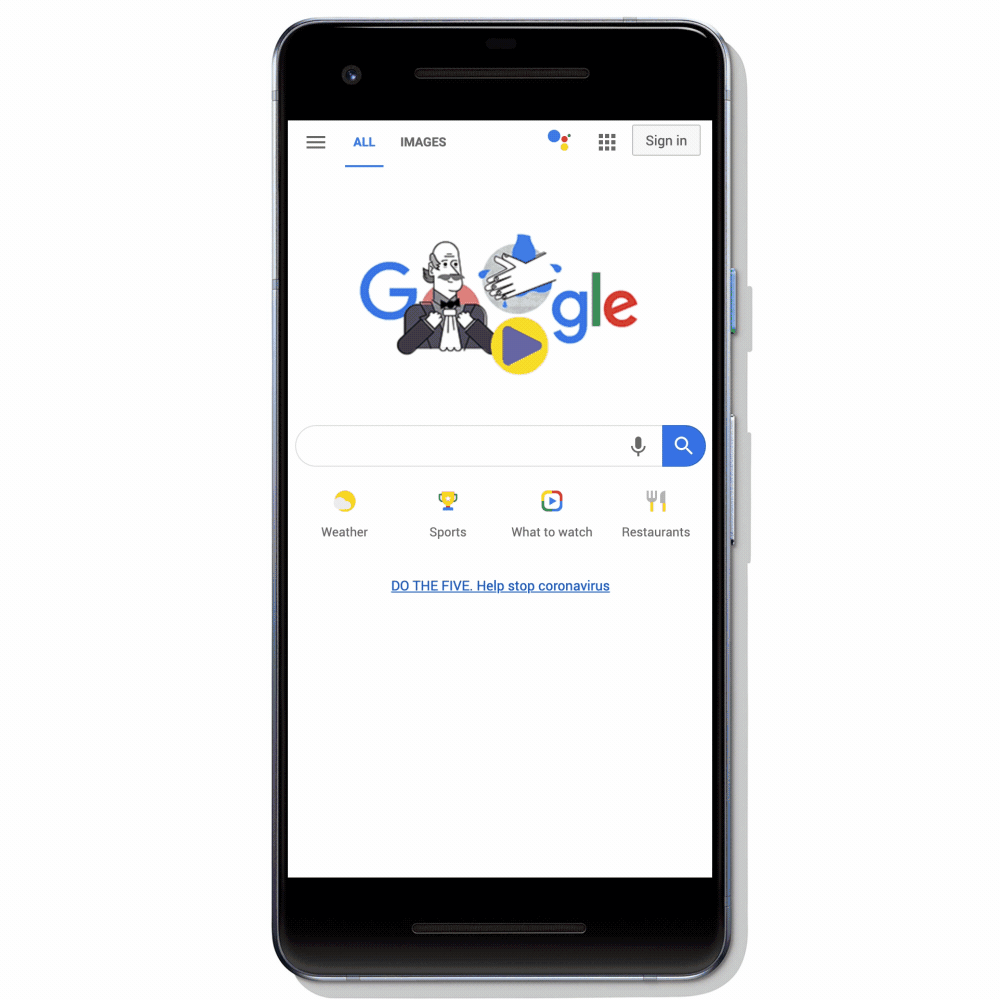 For its part, the website, which is available at google.com/covid19, is "focused on education, prevention and local resources." It also features information on the COVID-19 disease, stats that are updated regularly, and links and resources focused on the topic. Besides, the site offers "state-based information, safety and prevention tips, search trends related to COVID-19, and further resources for individuals, educators and businesses" according to the blog post. The website will become available for more countries and in more languages soon.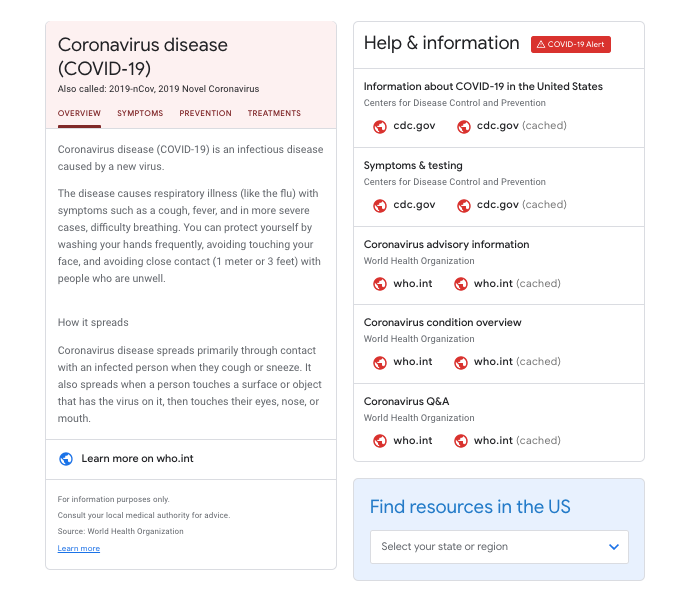 Google also links to authoritative organizations such as the World Health Organization and the Centers for Disease Control and Prevention for more detailed information.
Another feature of the website is an online map that highlights confirmed cases of COVID-19 by regions.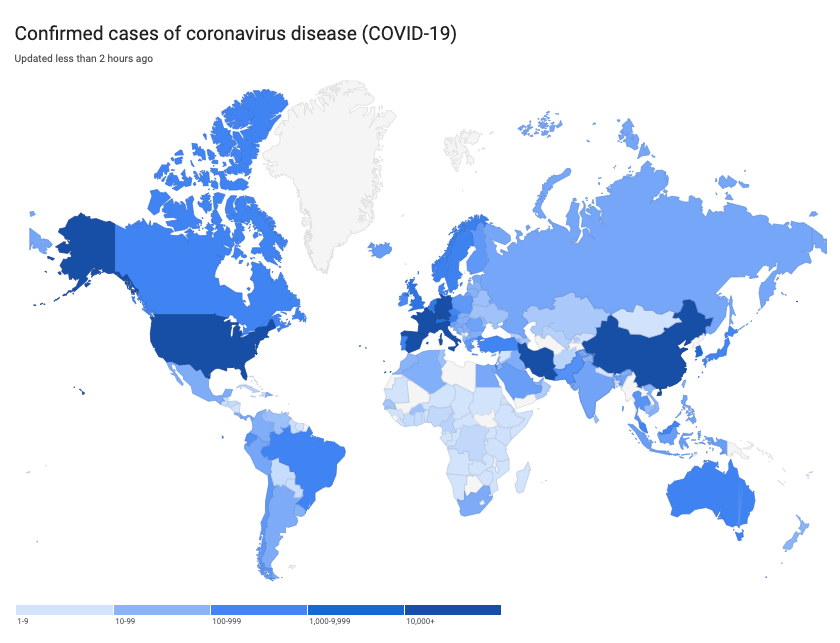 As the novel coronavirus continues to spread across the world, people might find it difficult to find needed information from reliable resources, so Google hopes that its efforts will help prevent the spread of misinformation on the web and make people's lives easier in terms of educating themselves about the pandemic and preventive measures.