At the moment, a lot of TeamViewer users around the world are faced with a connectivity problem. TeamViewer is a computer software package that provides features like remote control, desktop sharing, online meetings, web conferencing, and file transfer between computers.
---
A subset of our users are currently experiencing a connectivity issue when accessing our services. Our engineers have not yet confirmed the underlying root cause, and they are working on the identification. We will update our status page with new information as soon as possible.
This is what a recent TeamViewer status update said on the company's website, while users have actually been experiencing difficulties for two hours already.
During the first two hours of existing issues, the website was indicating that everything worked fine, but after numerous complaints, TeamViewer reported a problem. However, the company did not mention what the root cause of the problem was and what the main issue was.
The possible reason for this may well be the fact that people in many countries are forced to stay at home and work remotely because of the coronavirus quarantine. To make working from home convenient, plenty of people are using TeamViewer, which leads to network overload and results in problems with services. Last week we wrote about PayPal experiencing similar difficulties.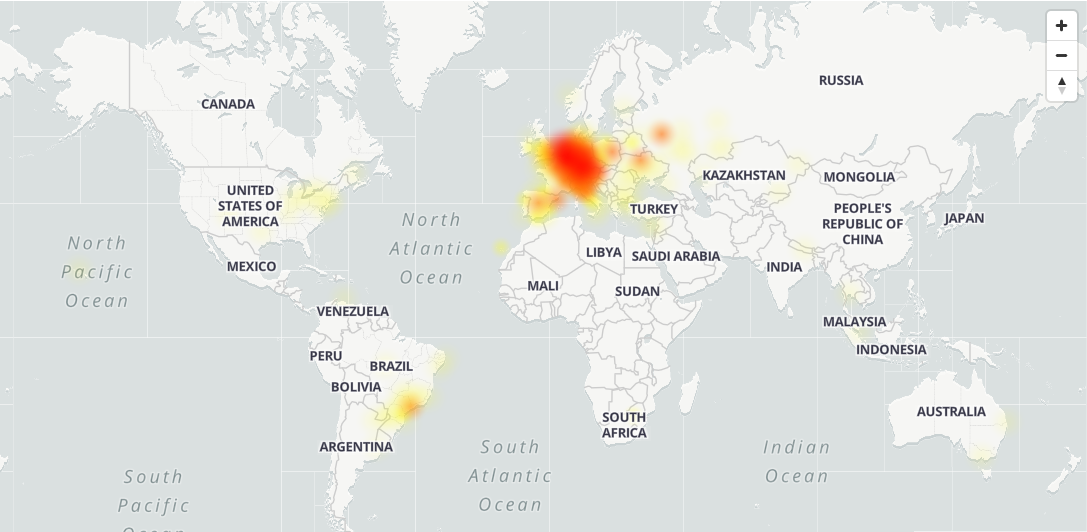 As we can see, almost all European and South American countries are now unable to use the service, with more than 60% of users having connectivity issues and more than 30% of users being unable even to log in.