Imagine a situation: you decided to work at a coffee shop near your house, and, as luck would have it, a wireless access point is asking you to indicate your email address. If you do this, you can safely retrain as an archaeologist, because you will have to search for important letters in the bowels of spam and useless newsletters. To deal with that, temporary email addresses exist. We explained what a disposable email address is in our recent article.
In this article, we will compare the most popular temporary mail services.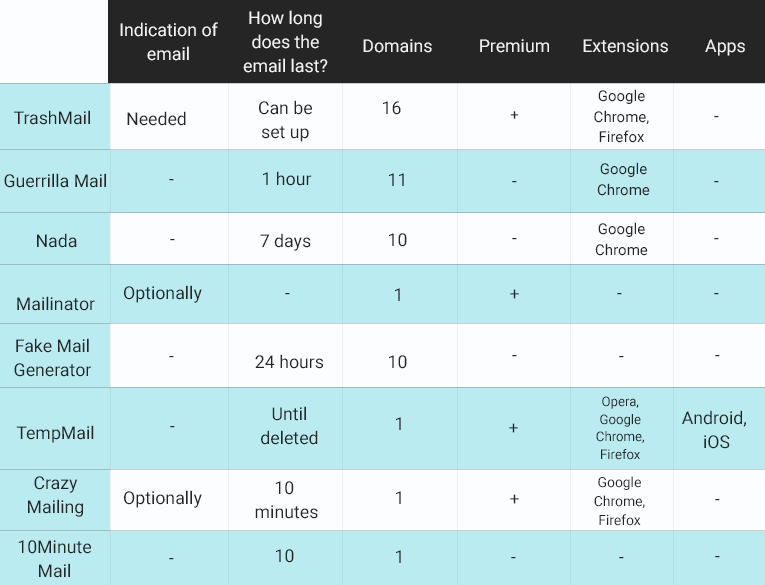 ---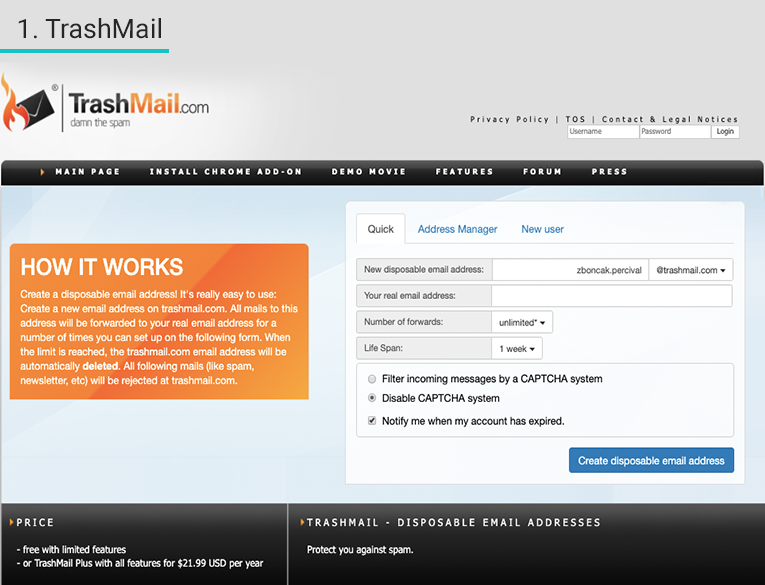 To use this service, you will need to specify your real email address because letters will be forwarded there. At the same time, you can configure the number of letters and the lifetime of the mail. Next, you will choose one of 16 domains. If you suddenly feel like there's a serious lack of 5 thousand email addresses, then for only $21.99, you can purchase a premium account. Don't deny yourself this little joy. For more convenient and quick use of the service, you can use TrashMail extensions for Google Chrome and Firefox.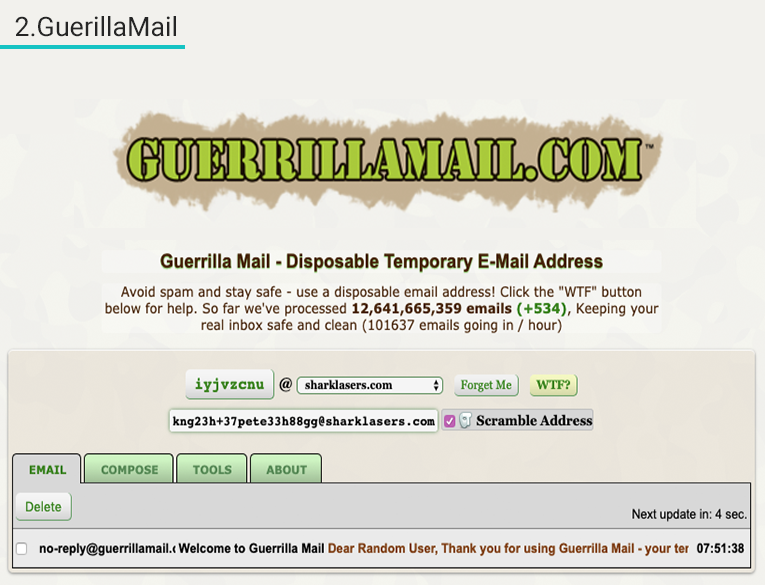 This service is an old-timer – this year, it turned 14 years old. To use it, you don't need to register, plus the service is very simple and absolutely free. There are 16 available domains, from which you need to choose one that will be valid for one hour. In addition, Guerrilla Mail has an extension for Google Chrome.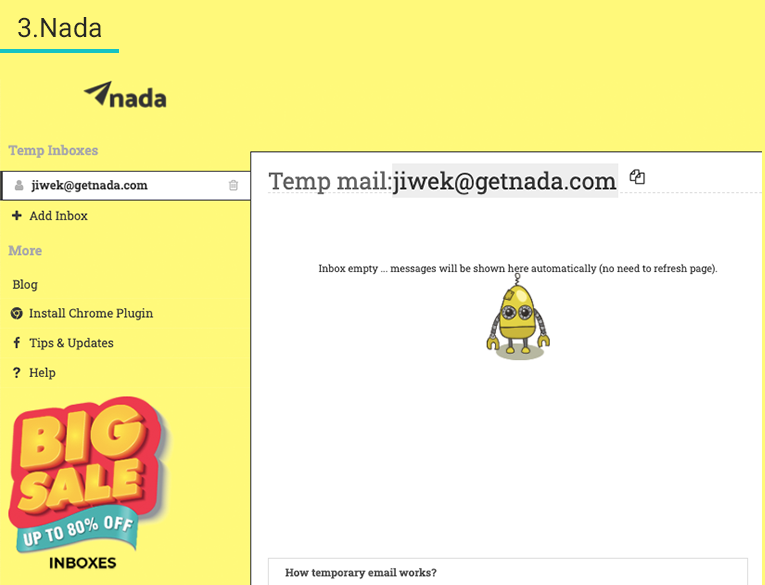 This is a service from the creators of Airmail, a mail client for Mac and iOS. Registration is not needed. You can create up to 10 one-time addresses by generating them at the same time or by making up your own emails. You are also offered to choose between 10 offered domains. The received letters are stored at the address for a week, and after that, they are automatically deleted. The service has a mobile version of the web interface, as well as an extension for the Google Chrome browser.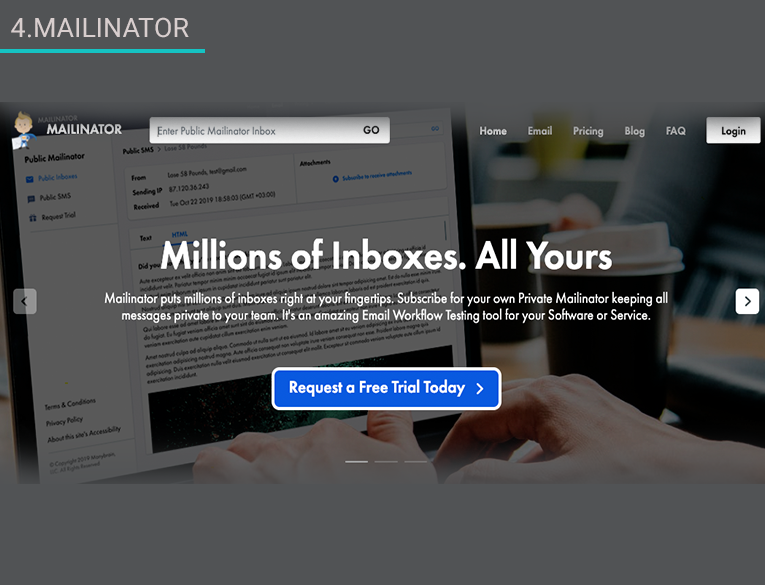 You can use this temporary mailbox specifying any email address. Even if the address is already taken, you can still use it. For instance, we entered the address "mymail" and found lots of interesting letters there. The registration function allows you to get a private disposable email account. There are separate tariff plans for developers and corporate clients.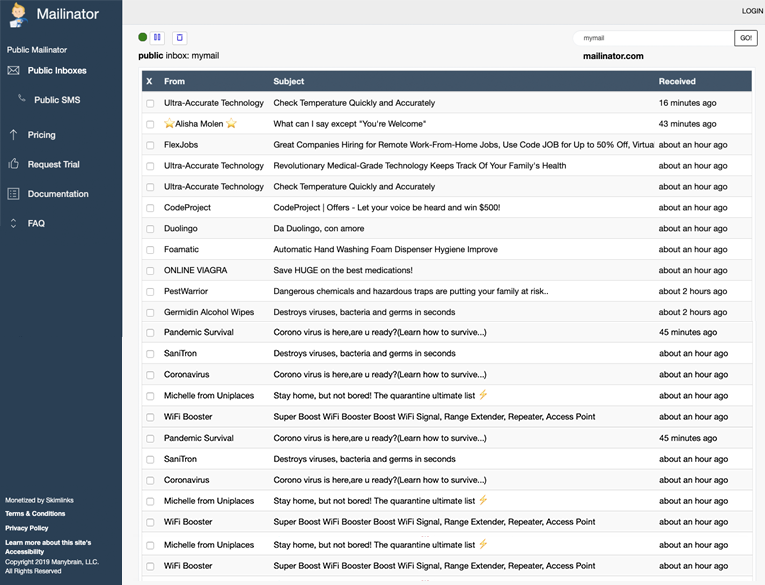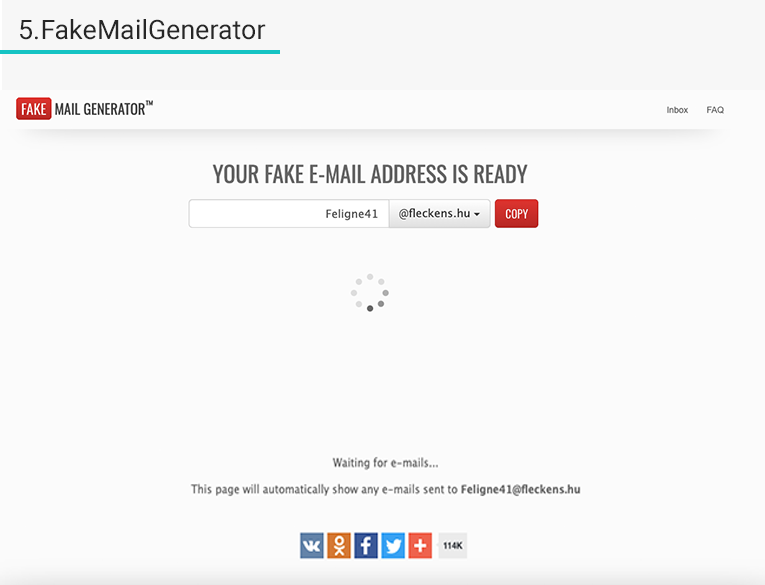 You can create a free email address that will be valid for 24 hours. There are 10 domains to choose from. The service works similarly to Mailinator, allowing you to read messages arriving at the same address.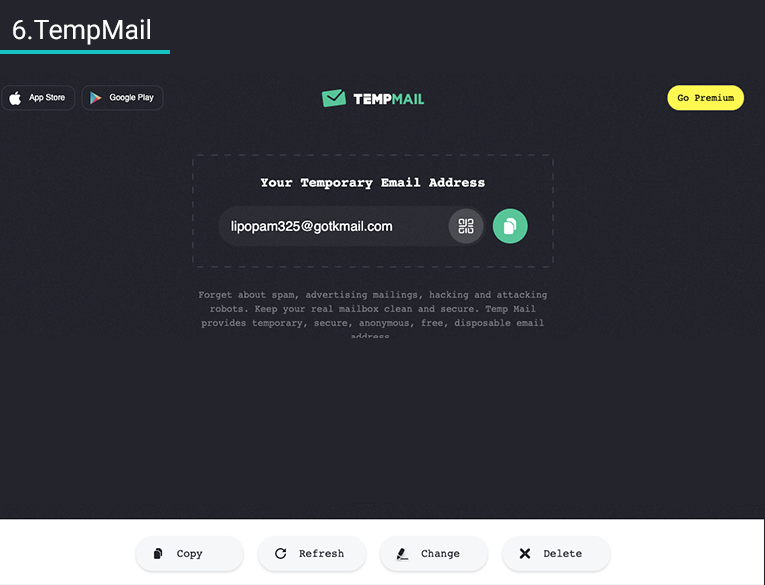 There's one domain, all messages disappear in an hour, and this mailbox will serve you until you delete it. Awesome! You can use the service with the extensions for Google Chrome, Firefox, and Opera browsers, or using apps for Android and iOS.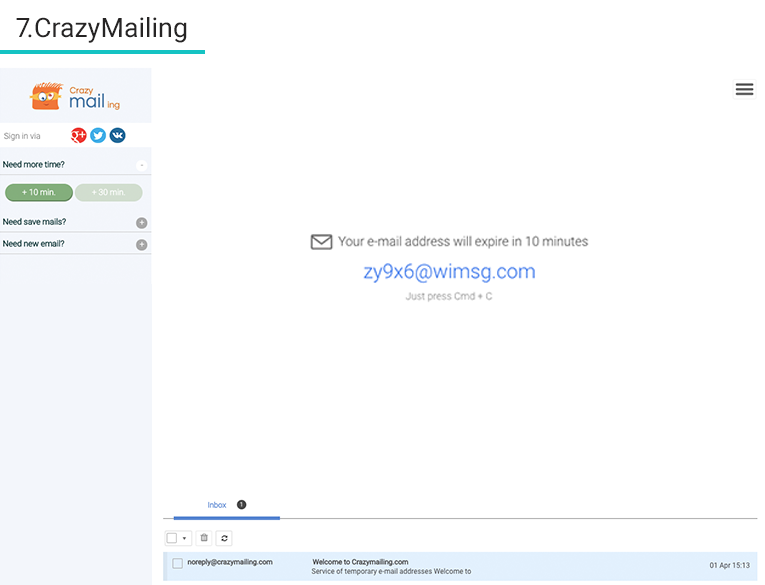 It's a super-fast service that creates a randomly generated address that will self-destruct in 10 minutes. After registration, it becomes possible to extend the validity period of the address, forward letters to real mail, as well as create several mailboxes at once. Chrome and Firefox extensions are available.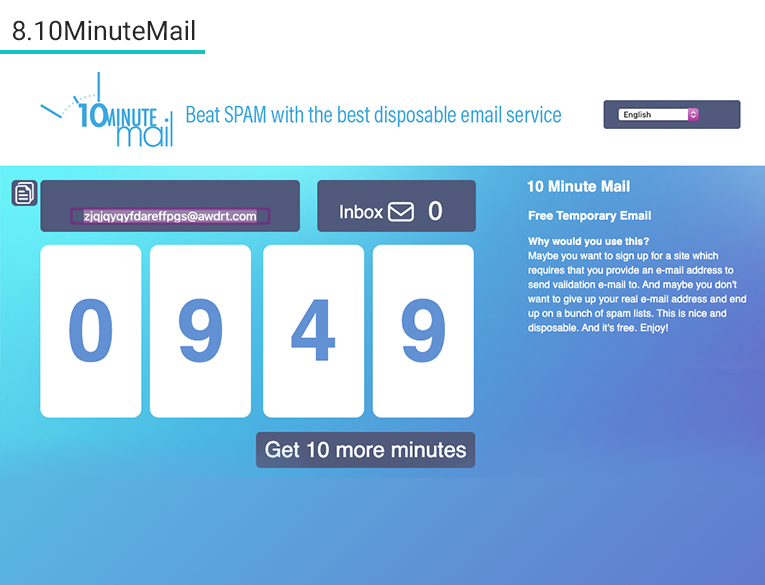 10MinuteMail allows you to create one-time addresses and respond to received letters. You can forward letters to your real mail. The service is completely free and does not require registration. The lifetime of the created disposable mailbox is 10 minutes, however, if desired, it can be extended.