Does anybody even remember how much time we have already spent in quarantine? All this time, many of us have been actively using food delivery service apps and messengers to keep in touch with loved ones. Perhaps you even thought of long-forgotten mobile games you once used to play. The Internet Protocol Team has chosen 9 apps for you that will help you to have fun in self-isolation (we hope that it won't last long).
---
HearMe.app
Available for iOS and Android users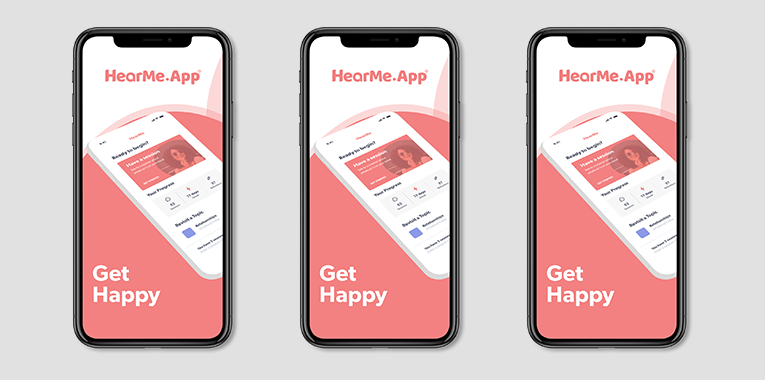 To put it short: millennials came up with a helpline. This app is perfect for people who lack an understanding listener who is ready to hear them out with all their sadness and happy moments. If you can't wait to tell someone what a fantastic apple pie you have made and how you have defeated your opponent in a computer game, launch HearMe.app. In the app, you can choose one of the given topics, for instance, studying or relationships, but there's also an option for those who just want to talk. You will be heard at any time of the day or night. For chatting, you need to have good English skills.

Mimo
Available for iOS and Android users
Only five minutes a day will help you learn HTML, CSS, JavaScript, SQL, Python, Kotlin, Swift, and other programming languages.
Dogo
Available for iOS and Android users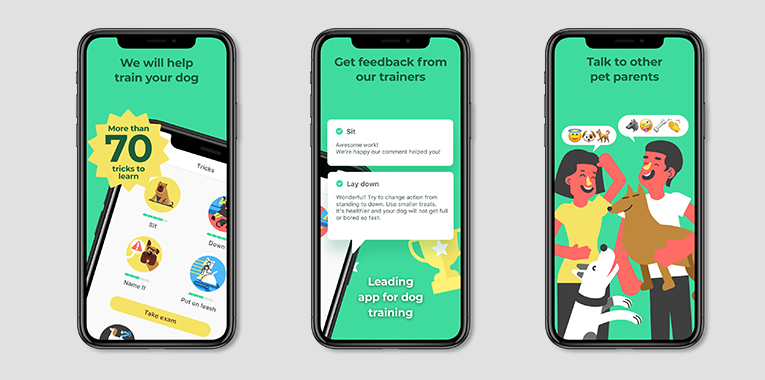 Another reason to envy the dog owners. Not only can they walk along the streets without any special passes, but they also have additional entertainment, namely, this app for training their four-legged tailed friend. With the help of special techniques and sounds, with which the dog will associate a reward, it can master up to 100 new skills. For example, not to pull the leash or how to give a high five. Experienced dog trainers will be able to tell you how to deal with your pet's behavioral problems and evaluate your training success.
Elevate
Available for iOS and Android users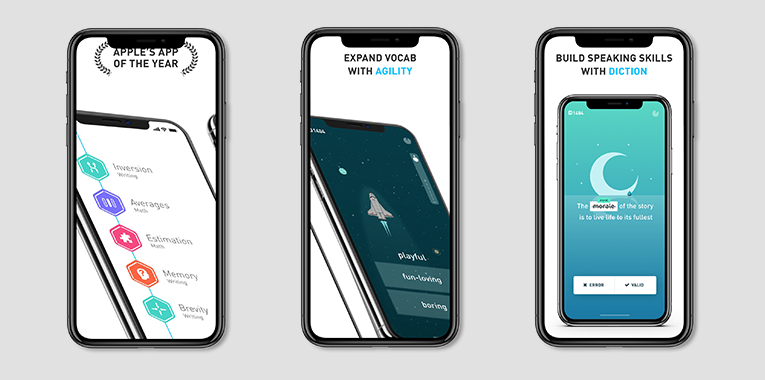 This application will help you pump up your English skills, as well as improve memory, attentiveness, speed of thinking, and other mental abilities. Sounds like a fairy tale! First, you will need to pass a small test, and the Elevate will offer you to regularly do tasks. Do not even think that it will bore you in two or three days. Every day, a new unimaginable task awaits you. You will need to build pyramids from words or whisk ravens off the roof of the house using the correct answers.

Sing bot – learn to sing
Available for iOS users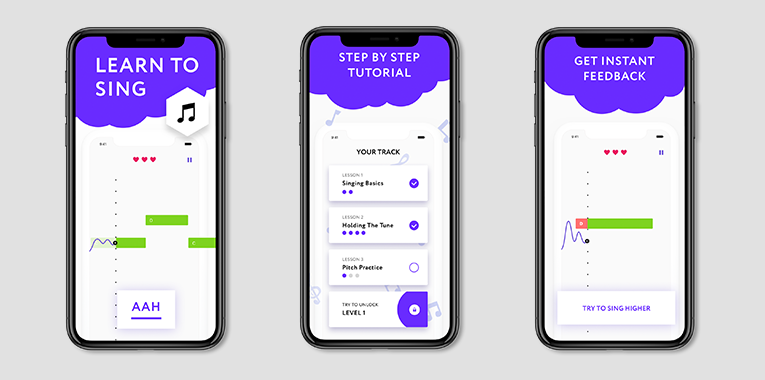 The Italians making music on balconies are a symbol of the positive side of quarantine. With this app, you can follow their lead and surprise your neighbors with your traditional karaoke repertoire, but with clearly pumped vocal skills. This can be done using the Sing bot application. It gives assignments, recognizes the voice, and, based on this, gives you a rating.
W1D1
Available for iOS users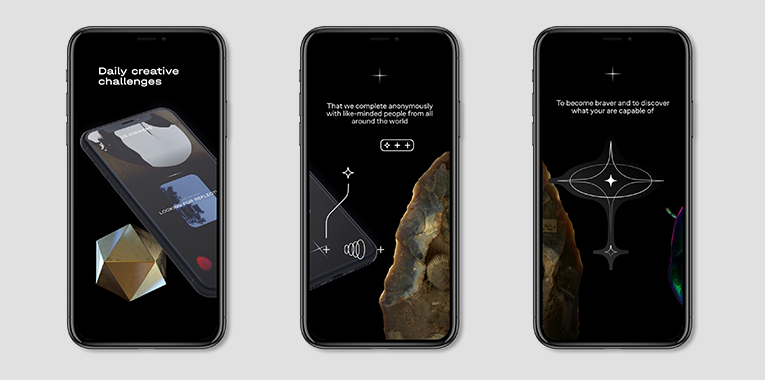 W1D1 is an application with everyday creative tasks with references to the works of artists. W1D1 will offer you to draw a self-portrait with your eyes closed or take photos with an emphasis on details in the style of Imogen Cunningham. Daily exercises will help you not only to not get bored, but also to develop creative skills, such as the sharpness of sight, watchfulness, and the ability to find unusual things in everyday life. And you can also share your works anonymously.
Adult Coloring Book
Available for iOS users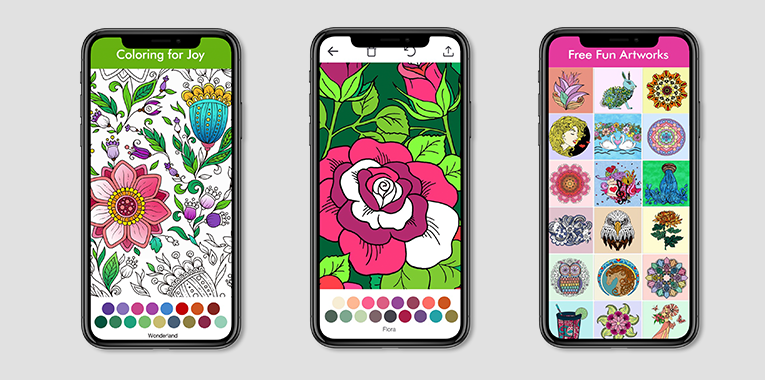 Anti-stress coloring pages are a great thing. While you are choosing a color for the next detail and trying to make a picture as neat as possible, anxiety recedes. The Adult Coloring Book application features a large selection of drawings and plots – cats, owls, foxes, portraits of people, or food. So, there will definitely be enough pictures for you to paint until the end of the quarantine.
Endel
Available for iOS and Android users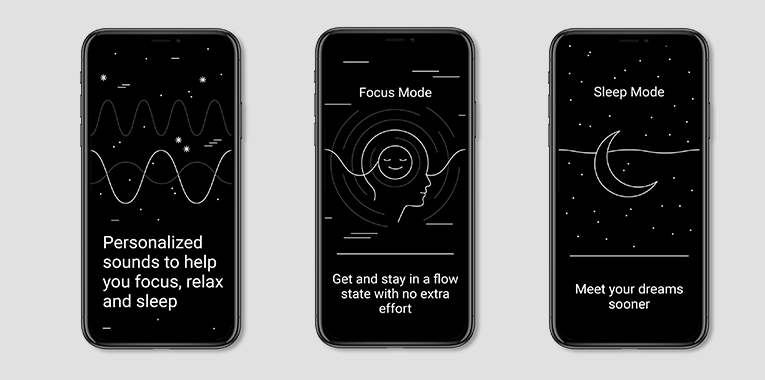 An effective tool to combat anxiety is the Endel application that creates a sound background. This sound background is personalized: based on information about the time of day and even your heart rate and the number of steps you take per day, artificial intelligence generates an individual soundtrack.
Bunch
Available for iOS and Android users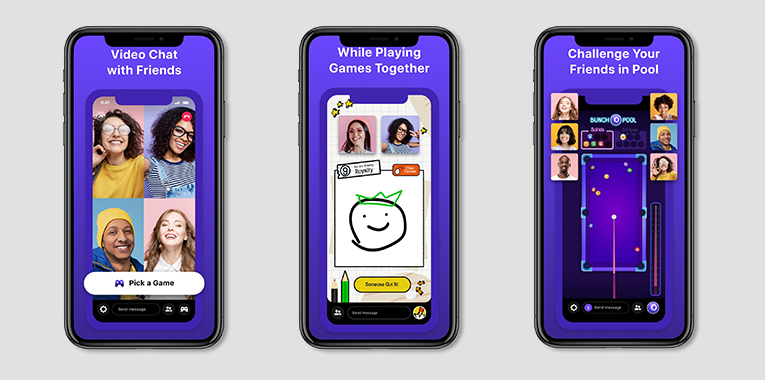 Bunch is a group video chat, where you can play built-in mobile games, that is, a kind of a party simulator. To your attention, there is a race, an adventure, or a game in which the rest will have to guess what you drew. Bunch is also suitable for those who associate the Zoom interface exclusively with working conference calls.
---
A bonus for lonely hearts
Only waitlist for now
In the Quarantine Together app, at a specific time every day, you will receive a message asking you whether you washed your hands or not. If you've been good and washed them, you will be connected to the chat with another user. After 15 minutes of chatting, Quarantine Together will offer you to have a video chat. Now, there are too many people who would love to use this unusual dating service; therefore, the rest are offered to join the waitlist.