Microsoft has released build 83.0.478.37 of the Edge browser to the stable channel, and this update has a pleasant surprise – a new interactive game called Edge Surf Game that is now available for everyone.
Initially, the secret game has been hidden in the Chromium-based browser since November. Insiders had to solve some puzzles and decode images in order to find out where the game was located, and the whole thing was a part of an Easter egg hunt. The term "Easter egg" is used to denote a feature, image, or message that is at first hidden in software or video games.
With the latest update, Edge Surf became a permanent offline game, so all users can now enjoy surfing in waves. To do this, you need to copy edge://surf, paste it to the address bar in the Edge browser, and you are good to go. You will be able to play the surf-themed game even in you are offline.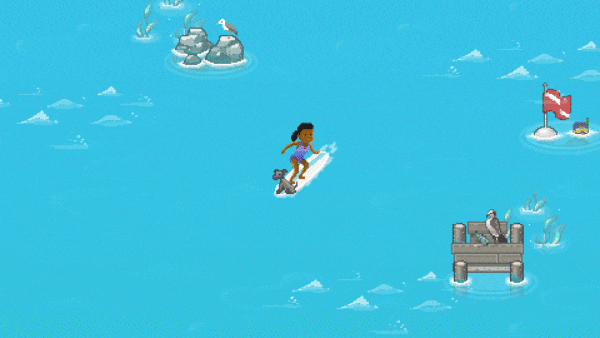 Inspired by the classic SkiFree, Edge Surf game is an endless scroller where users need to ride the waves across the ocean and avoid obstacles such as islands, other surfers, and kraken, legendary scary sea monster.
The game is available in three modes: time trial, endless, and zig zag. Microsoft has even provided support for keyboard, mouse, touch, and gamepad, so you can play the novelty on Xbox, PlayStation, and Switch Pro.
The Microsoft Edge team launched the first stable version of the browser earlier in January. Just a week ago at the Build 2020 Developer Conference, the company announced a set of new features for Edge, including the sidebar search and Pinterest integration.