On August 5, Facebook introduced the launch of Reels, a service on the Instagram platform, which is similar to TikTok. With Reels, users will be able to shoot short videos with various visual and sound effects.
Finally, Instagram users won't see TikTok videos in their Instagram feed as there is no need for them anymore. The new feature, as the company calls it, lives entirely inside of Instagram, so technically, Reels is not even a new app.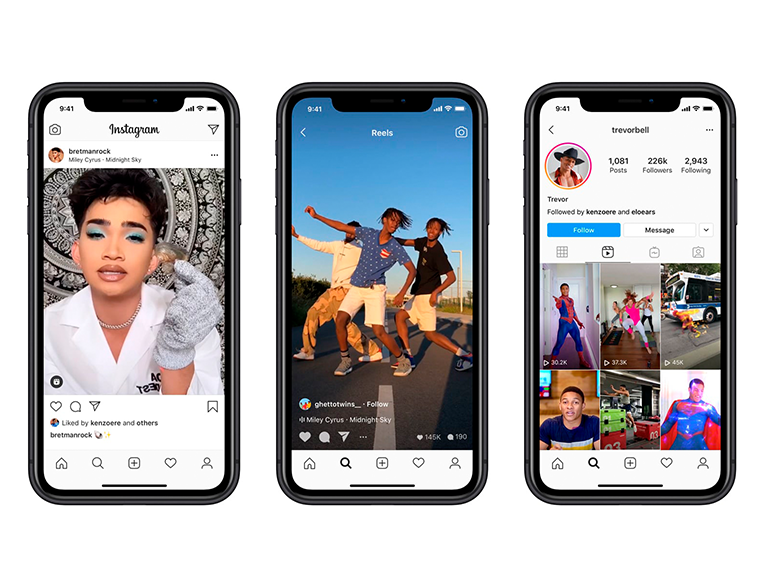 The Instagram Reels feature allows users to shoot videos of up to 15 seconds long using different filters and editing videos. Besides, a ready-made video can be uploaded into the app. Users will be able to share the footage with their friends and with the whole world as Instagram has revamped its Explore page to create a specific landing spot for Reels at the top of the screen that people can vertically scroll through — similar to TikTok's "For You" Page.
Now, Instagram has a great opportunity to bring in new users, increase the amount of time people spend on the app every day, and establish itself as a video entertainment platform, especially during the ongoing scandals related to TikTok.

The novelty has already been available to users in India and Brazil in test mode for a while. Now Reels has been launched in more than 50 countries, including Japan, Australia, the United States, and European countries.
Earlier, The Wall Street Journal reported that Instagram lures bloggers from TikTok to Reels and is ready to pay hundreds of thousands of dollars for it. In response, TikTok announced the creation of its own $200 million fund to support top creators.