Yesterday, Google introduced a new feature called "people cards." The idea behind it is to make it easier for non-celebrities, who already are easy to find in Google search, to be found on the web. The new feature has been in testing for a couple of years, and now it's available to all users in India in English, though more languages can be added later.
People cards are essentially virtual visiting cards that allow performers, entrepreneurs, or professionals of any kind to build up their own online presence by creating snippets with information about them that they want other people to know. People can now share their websites, social media profiles, or highlight any additional information they find useful, like job position, city of residence, short bio, etc. This way, users can easily add themselves to Google search results.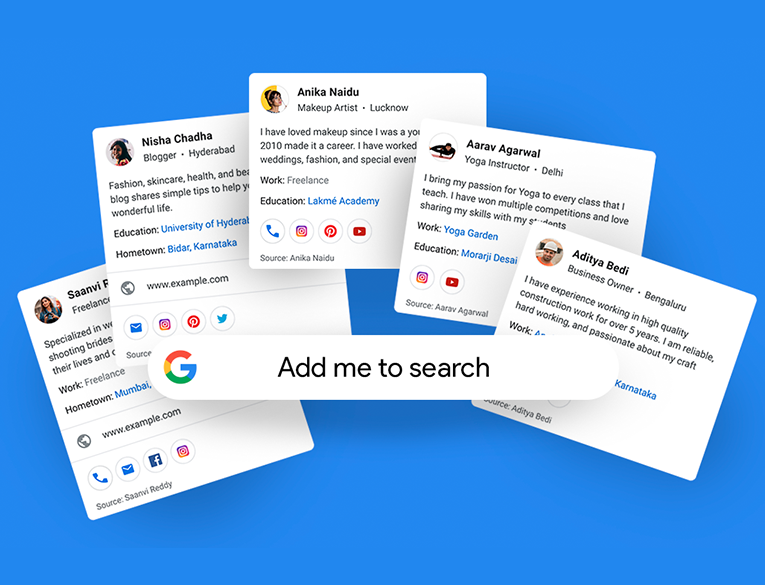 "For the millions of influencers, entrepreneurs, prospective employees, self-employed individuals, freelancers, or anyone else out there who wants to be discovered, we hope this new Search feature will help the world find them," reads Google's blog post.
In case there are people with the same name who created people cards, Google Search will show multiple snippets.
How to enable the people cards feature on Google?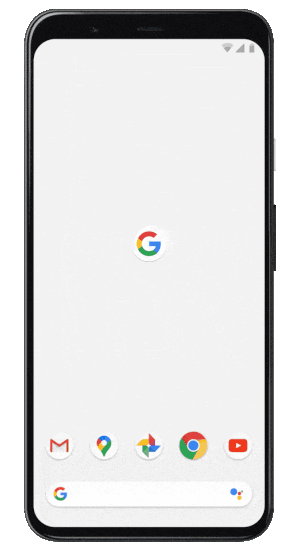 Using your mobile device, log into your Google account, or create a new one if you don't have any. Only one people card per account is allowed to prevent abuse.
Search for your name on Google or type "add me to Search," and then tap the "Add yourself to Google Search" prompt that appeared.
Provide your phone number and verify it through a unique code.
Fill out your profile information, e.g., your location, a description of yourself, links to your website or social media, phone number, and email address. You can also add your profile pic from the respective Google account.
With people cards, Google aims at providing the public with "Helpful and reliable information." Therefore, all users can flag abuse, impersonation, or low-quality content whenever they see something wrong with the snippet. Also, content policies will apply to people cards, and there will be a human review if needed. If users no longer want their people card to appear in Google Search, they can easily delete it at any time.

As to why the feature rolled out in India first, Lauren Clark, product manager for search at Google said, "We are always looking for new ways to make search more useful for people, and we found that there were some unique information needs to India that we could help serve first."