Microsoft has announced the launch of a new audio transcription feature in a web version of Word, which is called Transcribe in Word. The feature will be coming to Office mobile by the end of the year, officials said.
The Transcribe in Word feature will allow users to record conversations directly in Word and transcribe them automatically. Also, users can upload their own pre-recorded audio files or videos for subsequent automatic editable transcription.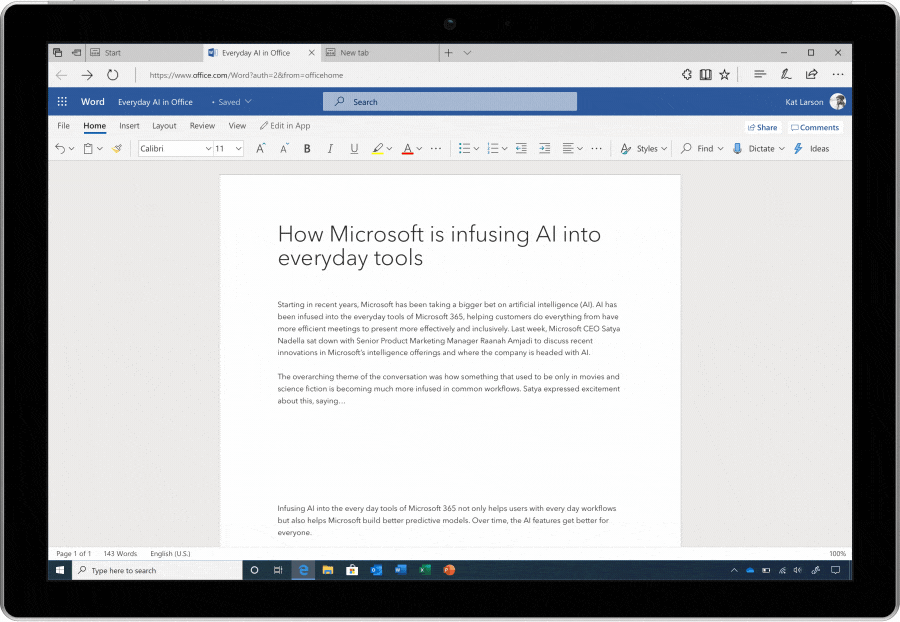 The new feature was announced back in 2019, but has been implemented only now. To use the new function, the user will need to have a subscription to the Microsoft 365 service. The program supports files in the following formats: mp3, wav, m4a, and mp4. The file size should not exceed 20 MB, and the limit of transcription time for uploaded recordings is 5 hours per month.

The new Microsoft feature comes from the Azure AI platform, which opens up several unique capabilities. For example, in the case of an interview, the program itself will determine the participants' voices in the conversation, allow you to assign them names, and edit phrases. Then the recognized text can be moved in whole or in parts directly into the Word document.
To enable the new dictation features for Word, you need to click on the corresponding Dictate button, and the translated text will appear in the sidebar. For now, the function is only supported with U.S. English audio recordings.