In an effort to bring all its messaging apps together, Facebook announced an update to Instagram Direct Messages by introducing a new Messenger experience on the social media platform. Thanks to the cross-platform messaging system, a user of one app will now be able to communicate and chat with a user of another app within the unified Facebook ecosystem.
The social media giant conducted a study and found out that users often have difficulty finding the dialogue they need withing Instagram or Facebook Messenger. Thus, they will now be able to communicate with each other using either of the two – Messenger or Instagram – apps.
"People are communicating in private spaces now more than ever. More than a billion people already use Messenger as a place to share, hang out and express themselves with family and friends. That's why we're connecting the Messenger and Instagram experience to bring some of the best Messenger features to Instagram – so you have access to the best messaging experience, no matter which app you use," reads Facebook's blog post announcing the new messaging feature.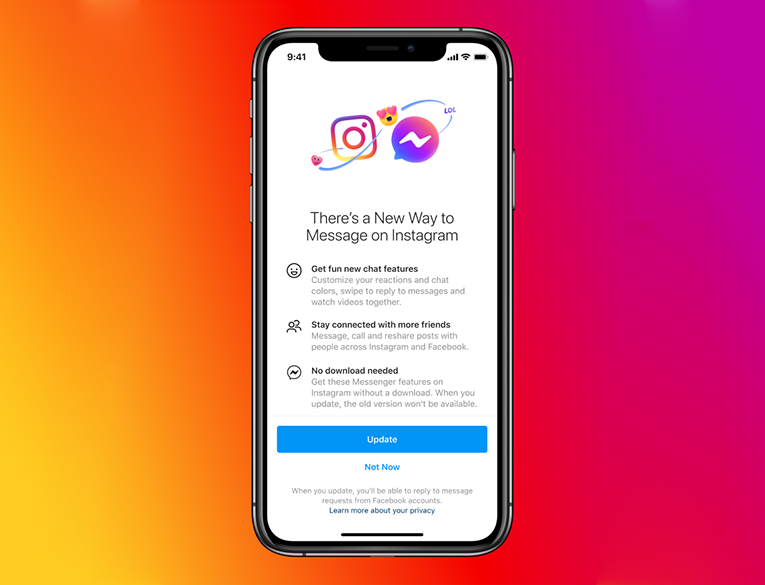 Facebook says the new cross-app messaging experience will also work even if the Instagram users don't have a Facebook account, and vice versa.
Apart from introducing cross-platform messaging, Instagram will also get a major update by being expanded with some of the Messenger features.
New Instagram messaging tools include replying to a specific message, forwarding a message, chat colors, vanishing messages, custom emoji, selfie stickers, and the Watch Together feature that lets you watch videos together with friends during video calls. Besides, users on Instagram and Messenger can search for profiles across both apps at the same time.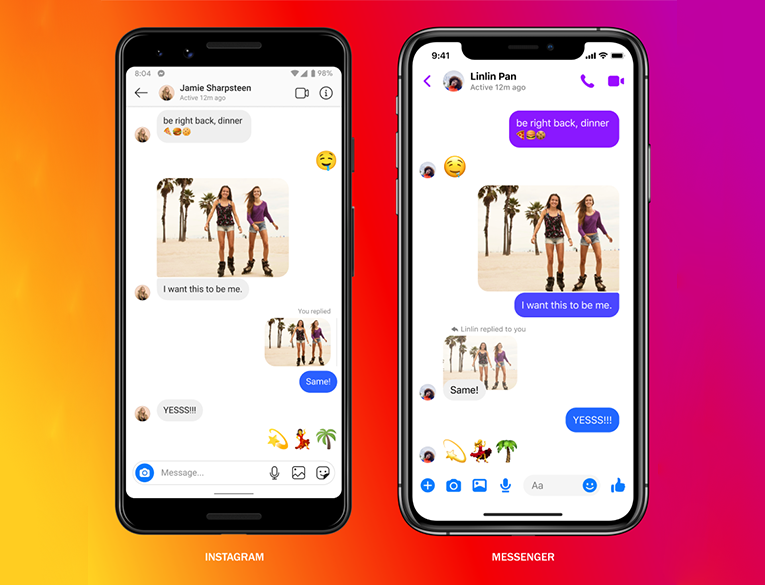 Users will definitely have an option to reject the update if they choose to.
This update is currently available in a limited number of countries, but the company promises to expand its geographic coverage in the coming months.
Facebook also says that users will have controls to manage their privacy and safety on the apps. They'll be able to manage their privacy, "including whether message requests go to your Chats list, your Message Requests folder, or whether you receive them at all." Facebook will also offer Instagram users a way to block suspicious activity and "stop unwanted messages and calls when something doesn't feel right."

Back in 2019, Facebook CEO Mark Zuckerberg outlined his plan to focus more on private communication and unify Facebook-owned WhatsApp, Instagram, and Messenger. So, combining its various messaging platform is a huge step and change in the existing infrastructure. Previously, Facebook also launched an app for small businesses, where users can manage pages across Messenger, Instagram, and Facebook.