In a blog post, Instagram introduced a new "Recently Deleted" feature that allows users to recover deleted content.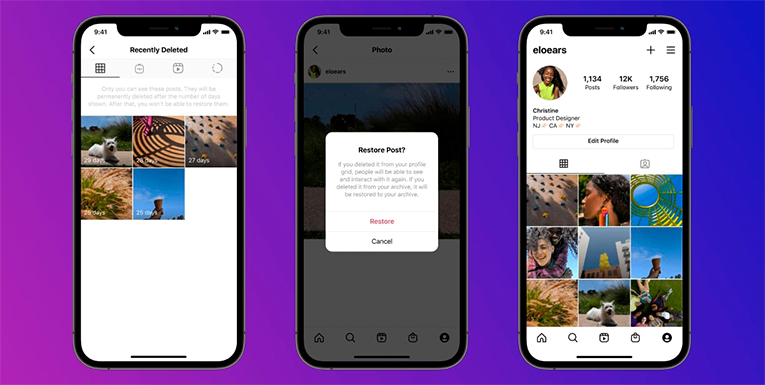 It is noted that the new feature will help users manage their content. For the first time, Instagram users will be able to view and restore deleted posts in the app. The social network will save deleted posts for 30 days, and Stories will be saved for a day.
"Today, we're rolling out Recently Deleted, a feature to help you manage your content. We know this is something people have been asking for and now, for the first time, you can review and restore deleted content in the Instagram app," reads Instagram's blog post.
Also, Instagram added new means of protection against possible hacking of user accounts and deleting posts by intruders. The social media platform has also introduced additional measures to make it impossible for cybercriminals to hack accounts and delete posts. To permanently delete posts, the service will now ask users for additional verification.

To access the Recently Deleted folder, users will need to go to Settings > Account > Recently Deleted on the latest version of the app. They will then be able to either restore or permanently delete the content.