Facebook has officially launched Instagram Lite, a smaller app that takes up 2MB of storage, while the original app is about 35MB in size. The social media giant had launched the app in India in December last year, and now it has been expanded to 170 other countries.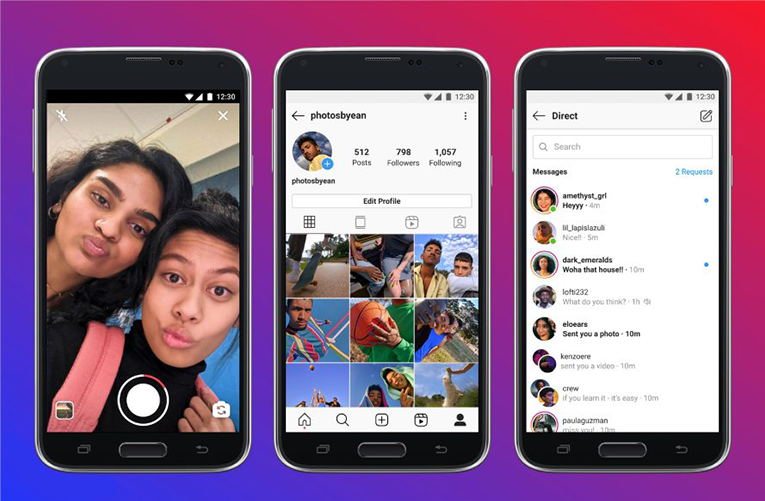 "Starting today, people in more than 170 countries will be able to download Instagram Lite in the Google Play Store to have a high-quality Instagram experience, no matter what network or device they're on," reads Facebook's blog post.
The application is intended for budget devices with less memory and regions where internet connectivity is an issue. It is designed to work in areas where there is only a 2G network as well.
"Our teams build these lightweight versions of our apps for people with low connectivity or limited data plans because our basic premise is to leave no one behind," adds Tzach Hadar, Director of Product Management at Facebook Tel Aviv, one of the largest strategic engineering hubs for Facebook globally. "We wanted the Instagram experience to remain fast, high-quality and reliable, irrespective of the device, platform and network people are on."

Instagram Lite retains most of the key features of the core Instagram app. For instance, you can chat with other users through private messages, as well as record and post videos. You can also watch short videos called Reels, but you cannot record them yourself. The lite app will also let users edit, share, and view pictures, as well as add stickers, GIFs, view stories, and upload IGTV videos.
However, some of the features of the core Instagram app will not be available. For example, users can't use AR filters, and the app does not include other data-rich animations. There is also no dark mode in the application yet, but the developers will add it in future updates.
There are currently no ads on Instagram Lite either, although Facebook plans to add monetization in the future.

A lite version of the social media app has been in development for a year. It has been developed by Facebook's team from Tel Aviv in collaboration with a New York-based team that worked on Facebook Lite. The smaller app can be downloaded from Google Play.
Some popular social media apps have lite versions. They are designed for markets where internet services are costly. For example, Facebook Lite, Messenger Lite, and Twitter Lite are great choices for users of entry-level smartphones.
Only Android users can use the app – Facebook has clarified that it will not create Instagram Lite for iOS. The application will be available all over the world soon.