Apple's online store accessories catalog has received a new Thunderbolt 3 Pro cable. The 2-meter wire has a black braided design and offers transfer rates up to 40 Gbps when connected to Thunderbolt 3 devices, and also supports USB 3.1 Gen 2 up to 10 Gbps and DisplayPort video output (HBR3), and charging up to 100W.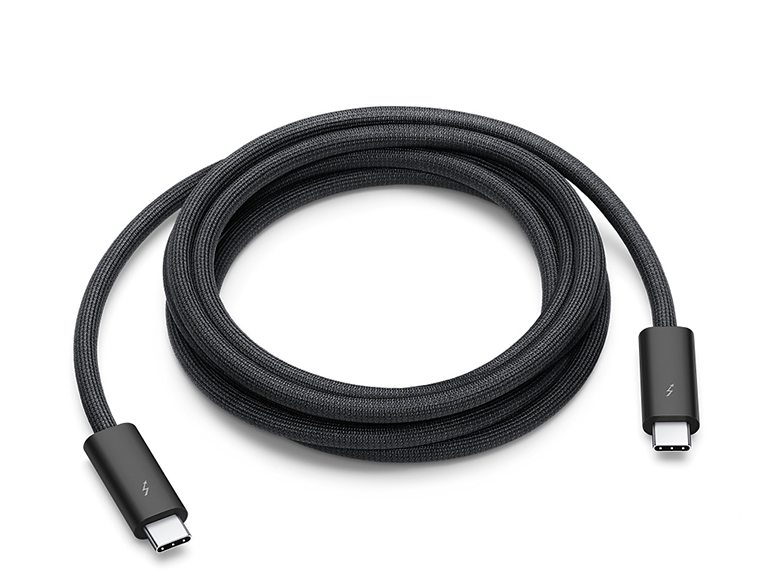 Traditionally for the Cupertino giant's accessories, the two-meter Apple Pro cable with Thunderbolt 3 is expensive — it costs $129. Such a high price became the subject of discussions on Reddit.
New thunderbolt 3 pro braided cable shows up on Apple Store accessories page for $129 from r/gadgets
The cable likely went on sale unnoticed last month after previously having been bundled with the Pro Display XDR.
Coming back to the price point, in Apple's case, accessories are expensive even if they come from some third-party certified company. But in the case of Thunderbolt 3 Pro, there are simply no more affordable alternatives with the same set of capabilities. The same $79.95 2m Belkin Thunderbolt 3 cable available on Apple's online store does not support DisplayPort or USB 3.1.

On the other hand, if length and braiding don't matter, Apple's regular 80cm Thunderbolt 3 cable offers the same feature set for $39.